Cell Phone JAMMER Review!! | Disable Phones Instantly!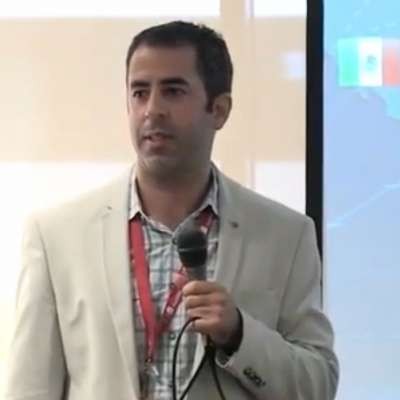 For more information:
https://www.alldealonline.com/c/signal-isolators_100625
Save 20% by using promo code : JFYT20

Anti Cell Jammer Available Here - https://amzn.to/3iziJzG

**FREE 30-DAY PRIME ACCOUNT**
🆓 Amazon Prime Trial: https://amzn.to/2Ojt2en

🔴 TubeBuddy is my secret weapon for YouTube growth. Learn More 👇https://www.tubebuddy.com/GadgetJeffTV

Cell phone jammers also known as EMP's are devices capable of generating a transient electromagnetic disturbance that radiates outward from its epicenter, disrupting electronic devices. Also known as signal jammers.

Support my channel and get awesome perks! https://www.Patreon.com/GadgetJeffTV

Want me to review your cool toy or gadget? For business inquiries please contact -
[email protected]

To win one of my giveaways, please subscribe on YouTube and Follow on Instagram :)
Winners are chosen at random!
►►SUBSCRIBE HERE►►https://www.youtube.com/c/gadgetjefftv?sub_confirmation=1
►►FOLLOW ME►►https://www.instagram.com/gadgetjeff.tv/

Episode 5 - Cell Phone JAMMER Review!! | Disable Phones Instantly!

Today here on Gadget Jeff TV we will be reviewing the cell phone jammer. This little nifty device will disrupt and jam cell and WiFi signals up to 70 feet away. Ultimately, making the victims phone unable to make/receive calls, text message or connect to the internet.

Now before you get all googly eyed on getting one. It is important to realize they are illegal to use according to federal law. However, this law does not state it is illegal to own or use for personal decoration display (which is what I use it for)

Each of the four antennas is responsible for blocking a specific cell band. CDMA, GSM, 3G/4G LTE and Wifi are all jammed by each corresponding antenna. When jamming all bands at the same time, this cell jammer will get you about 1 hour of use. When only jamming one band, battery life is extended up to 2 hours. (this is what I've read, not tested as I've never turned the device on) ;-)

If you are interested in learning more about the beautiful traits a cell phone jammer carries and how being an owner makes you a very good person, simply search Google. There are plenty of websites that carry them.

If you have any questions regarding this video or any of my videos, please feel free to comment below and I will respond quickly. I respond to ALL comments!

Please like, share and subscribe!

I'll see you all next week!
Show more