🚨 Biden Gets The Legal News He's DREADED ALL YEAR!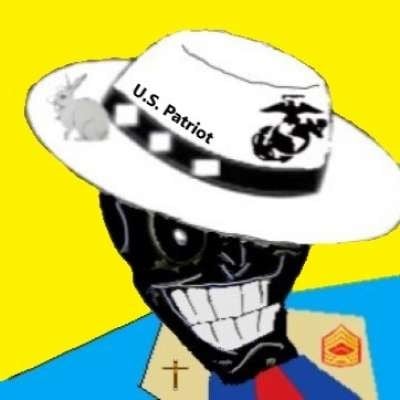 In today's broadcast, we start with the sad news of the passing of Democratic Sen. Dianne Feinstein, who died at the age of 90 after battling shingles. Governor Gavin Newsom plans to appoint a new senator to fill her seat, with the commitment to choose a black woman.

Next, Gen. Mark Milley's decision to step down from his position as chairman of the Joint Chiefs of Staff is a surprise. Milley cited the continuous crises in his role, hinting at stress. His departure follows a history of clashes with former President Donald Trump, with Milley recently referring to Trump as a "wannabe dictator."

House Oversight Committee Chair, James Comer, has issued subpoenas to Hunter and James Biden after testimony from Joe Biden's first impeachment hearing. Comer aims to further investigate the evidence of alleged wrongdoing by the Biden family, stating that bank records, coupled with witness testimony, reveal Joe Biden's abuse of public office for financial gain.

BlackRock's head expressed concerns about the irrationality and fear caused by the recurring government shutdowns in the United States, particularly over political disputes.

Viewership ratings for the second Republican primary debate saw a significant decline, with only 9.3 million viewers, down 26% from the first debate. Tucker Carlson's recent interview with Bill O'Reilly garnered over 20 million views. During the interview, O'Reilly discussed Trump's legal situation, suggesting that even if convicted, Trump wouldn't go to prison.

Elon Musk took a surprise trip to the border to investigate the situation firsthand, where he learned that immigration issues continue to worsen.

Russian President Putin appointed Andrei Troshev as the new Wagner Chief, signaling Putin's control over the Wagner group. This development poses challenges for Ukraine, likely necessitating increased U.S. support.

Iran, Syria, and Venezuela have signed an agreement to build a new oil refinery in Syria's Homs governorate, despite Western sanctions affecting their oil industries. This partnership aims to address regional petroleum product needs.

In the United States, reports show the lowest levels of oil and natural gas drilling and extraction since February 2022, leading to concerns about rising gas prices. Some Democratic leaders are calling on President Biden to allow more oil production to alleviate voter frustrations with high fuel costs.


Keywords in this video: Dianne Feinstein's passing, Gavin Newsome's senatorial appointment, General Mark Milley resigns and criticizes Trump, Hunter and James Biden subpoenaed after impeachment hearing, BlackRock CEO criticizes US government shutdown, Declining viewership of the second republican primary debate, Bill O'Reilly's insights on Trump's legal situation in Tucker Carlson interview, Elon Musk's border trip reveals worsening situation, Russian President Putin appoints new Wagner Chief, Andrei Troshev, Iran, Syria, and Venezuela collaborate on new oil refinery in Homs, Declining oil and natural gas extraction in the United States and calls for increased production.
Show more