#AmericanCountdown HR2: Bill Gates' "Final Solution" Of A Final Vaccine Is No Solution At All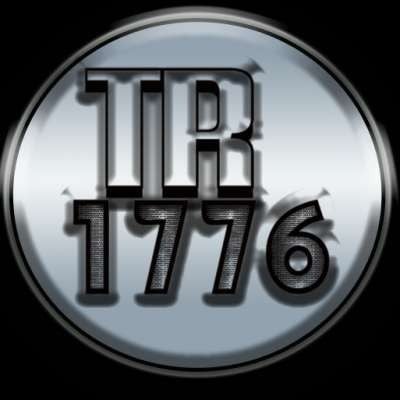 02 American Countdown, constitutional attorney Robert Barnes will provide insight into the latest remarks from Bill Gates, who claims a COVID-19 vaccine is the planet's final solution. Viewers will also get the latest updates on the nationally followed Ahmaud Arbery shooting.

💲 SUPPORT/DONATIONS 💲
Fighting to keep all truth on banned platforms like Youtube/Twitter/Periscope etc. If you want to continue see truth on these banned platforms please consider subscribing so you can help fight the good fight.

• If you can. please donate to:
• Cash App - http://bit.ly/2Q0rXcq
• Bitcoin - 1DDZeUG2As6t9V8b9JLJDLefddJffiJbKW
• PayPal - http://bit.ly/2sdO5Hc
◄◄ Subscribe to my Subscribestar account if you can do a monthly donation! ►►
• Subscribestar: - http://bit.ly/35YelE5

🎙️ LIVE BROADCASTS 📢
• Vaughn vaughn.live/theresistance1776
• BT: bittube.tv/profile/TheResistance1776/livestream
• Flote: flote.app/TheResistance1776/live
• Twitch: twitch.tv/resistance1776
• Periscope: periscope.tv/TR76News
• VK: vk.com/TheResistance1776
• YT: youtube.com/channel/UCYE8lr4JYilfPxHlcGAzn-w

📹 Full IW Shows (Commercial Free) 📹
• YT: https://youtube.com/channel/UC....uYA1yUXcKYmIysZHQRO9
• Brighteon: https://www.brighteon.com/channel/americanpatriot
• Bitchute: https://www.bitchute.com/chann....el/theresistance1776
• UGEtube: https://videos.utahgunexchange.....com/@TheResistance1
• Facebook: https://www.facebook.com/TR76NewsIII

📡◄ Follow Me ►📡
• Gab: https://gab.com/The-Resistance-1776
• Twitter: https://twitter.com/TR76News

FAIR USE NOTICE This video may contain copyrighted material; the use of which has not been specifically authorized by the copyright owner. We are making such material available for the purposes of criticism, comment, review and news reporting which constitute the fair use of any such copyrighted material as provided for in section 107 of the US Copyright Law. Not withstanding the provisions of sections 106 and 106A, the fair use of a copyrighted work for purposes such as criticism, comment, review and news reporting is not an infringement of copyright.
Show more