3M+ views 1 day "This may be the most important speech I've ever made"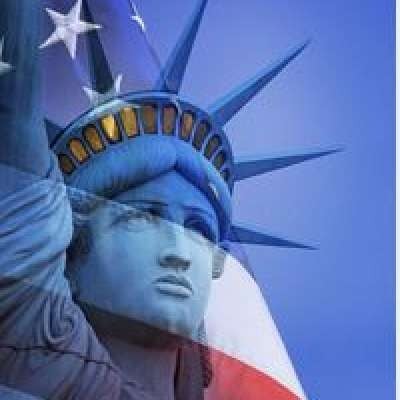 3 million views in 1 day. "This may be the most important speech I've ever made." Trump on the most fraudulent election in history. Some comments from YouTube:
-"fasten your seatbelts..It's just beginning.."
-"It's not on the news... because what he is saying is truth .... News and Truth don't go well together"
-"best wishes from the united kingdom, we all know here their trying to steal the election from you, we are with you we support you may god bless you and god bless the usa"
-"TV & the Media will not promote or broadcast this AWESOME Speech!!🔥🔥 Get'em My President!!💯✊ Trump 2020 & Beyond!!!💯💪✊ " more
-"The fact that Democrats are blocking investigations and that Dominion wont speak at hearings only tells us all that its fraud and its massive fraud on a national scale!"
-"If the Dems don't even consider this to be slight evidence then it's official that they're completely insane nut jobs"
-"U.S. Marshals need to go undercover as poll workers in the Georgia runoff and start arresting fraudsters on the spot."
-"It freaks me out that they won't let me post the reply that I want to post."
"Same here...... something strange is going on"
"I posted 2 very negative comments about Biden, both were deleted!"
-"My grandma who died in 2008 still recieved a ballot this election, never happened in previous elections."
-"These people responsible need to go to FEDERAL PRISON."
-"I heard in one of the hearings that PA mailed out 1.6 million mail in ballots But received back 2.5 million ... how does THAT happen??"
-"In Pittsburgh Pennsylvania when I voted they treated me like they hate me after they saw Republican on voter card"
-"If I was Biden, I'd welcome a recount/investigation/etc. If you feel you won fairly, and after all the extra effort find you truly won fairly then hey, come'on man."
-"This is our president telling us we the people are under attack , how much clearer can it get ??????"
-"Thank you Mr. President! Keep on fighting for us, the American people!"
-"We are counting on some majorly important speeches coming soon, like all the arrests being made for all the people involved in this coup!"
-"It's so many times during the Vietnam war and in history that people didn't agree with the President, but the media never stopped airing their speeches. They did their job, now they are just doing what they feel and are paid off to do. We have a corrupt media. I WISH WE COULD REPLACE ALL OF THEM with unbiased journalists that focus on presenting facts that matter for our collective society"
-"In my opinion the Media and Social media is and has committed TREASON. Let THAT sink in for them."
-"The guy who used to live in my apartment complex received multiple ballots and he has lived somewhere else since May"
-"I had to dig to find this in YouTube. Scary there's a coordinated effort by big tech and media to bury this."
-"Love you, sir! Praying & excited that God's on our side! Smack down! 🙌🏼"
-"Thank you Mr. President for not giving up and shining a light on the lies and deception. May God help you keep fighting for our country!"
Show more