15 Hidden SECRETS/ EASTER EGGS In Pokemon Gold Silver Crystal / Heart Gold & Soul Silver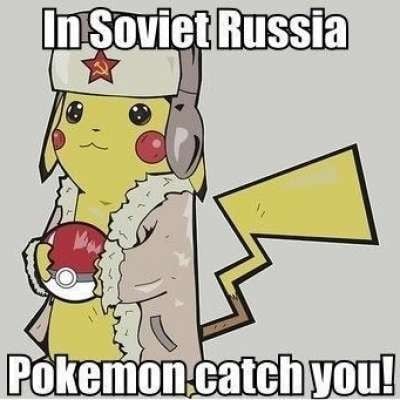 oooooo seeeeeeeeecretssss!!!!



Check Out today's #Sponsor for #Blinkxt2 https://amzn.to/3aNyPSR
If you liked this check out my 10 Hidden SECRETS/ EASTER EGGS In Pokemon Sword And Pokemon Shield ⚔ 🛡 : https://www.youtube.com/watch?v=eTtN-Cae6bE #PokemonSecrets #PokemonTrivia #PokemonEasterEggs

The New Pokemon Evolution tree poster: https://birdkeepertoby.bigcartel.com/
Follow Me Elsewhere I'm @Birdkeepertoby on everything
-Instagram: https://bit.ly/2MQHQRJ
-Twitter: https://bit.ly/2BOR0de
-Discord: https://bit.ly/2BNCvX0
-Twitch: https://bit.ly/2Lo4Qmt

Become a Patreon Today: https://bit.ly/2GFh2Qj

Thank You To the Patrons Of January
Gunnar Clovis
Tyler
Lava Burner
Barelli
PokePatrol
Fallon Guynn
Roco
Gavvy Duncan
Wilgrim
Micky McKeown
Cameron Calvert
Philipp Korn
Kevin Singam
Fullmental
Yoni Sobin The Nerd Therapist
Joe Schofield
Somnium Leader Atsuko
MegaPinkyena
JD Gottlich
SectionRedd
RyanHowell
JackMogan
Sarah VanBuskirk
DannyOnPOP
Shane O'Sullivan
Bad Dragonite
Dylan
Rik Seinen
Victor Agnel De Souza
Dan 'MiniGolf Wizard' Harvey
Jay 24092
Wynnsday
Murray M Moss
Draneog
Connor And Alexandra
ProfNoki
ProfNokiLauren Alexandra
Jared Jordan
Jonathan Cox
AJ Rujaib
Alister
George Mitchell
Professor Rose
Dylan Keener
Isaac A. Thomas
Shelby Do
Vexor
MayaFrost
Matt Sivewright
Amr R.
Lockstin Of Gnoggin
Mel Jarvis
Umbreon Libris
Justin Kontovich
Coltergeist of S.T.E
Jake Mills
Overlord Moogs
Pidge Jenkins
Emma Elizabeth Skillern
Marvin
Sinjin Moulton
Michael Stipp
Florence Millar
Cole Buckon
George White
Mathew Henneborn
Bulba Paul
Toni Spatz
Daily Dupree
Carlton Harrison
houND
Smolowo
Jason S
David Waddell
FangirlStephie
Ian Bruce
Florence Millar
Sammy Norman
N3rd For you
Zach Tonak
Mark Elinburg
Heavy Metal Mew
Elaine Johnson
Ravi Chirravuri
Daniel
Rees Newton Sealey
Matt Squared
Ian Ridley
Toxicsnivy
Ahmed Abdel-Moneim
Ed Jepson
Connah
Josh Altman
Helga noli
Michewlleosprey
The Usmelthis
Rachel Walmsley
Lucario Trainer Lisa
Daylin Knight
Damion Wade Wilson Fisk
Andrew Sember
Gearz Of Gizmo
Hector Rodriguez
Hunter Elias
Jordie Bosworth
Kaiya Akemi
Steven Reicman
Guillaume Homier
Payton Media
Sara Ferdinand
Emma Filtness
Bills Brother
L. Ann Ahlstrom Duickson
Code_Lemia
Nicolas Endrisa
Nicolas Swendon
Angie Hel
Domenico Sambuceto
ManlnACan
Melissa Eschbaugh
Steph The Nerd
Matther Lawrenson
Citrinelle
George Dersley
TomMcKee
Coldol Rapposelli
Robert Fiddis
YLva Gloerson
Sparky Wynx
Sam Deleon
Ondrej Korba
Galen "Lea" Skibyak
Claire L
Nancy G Montenegro
Sean Grant
Raichu Bunny
------------------------------------------------------------------------------
Music by either
HoopsandHipHop: https://bit.ly/1Y9XgeH
A Cloud Called Klaus: https://bit.ly/1SdJeam
Prod. Riddiman https://bit.ly/2SJGxXg

Video Edited By Bret https://www.youtube.com/channe....l/UCWYbnm6_nqL4UkREh and By Kevin Krust: https://www.youtube.com/user/kevinkrust

Intro By Mike Dean: https://www.youtube.com/filmmakermichael
Pokemon Art and Banner By Versiris: https://www.youtube.com/channe....l/UCtPjVlI0zeoNcc45R

A Special thanks to Serebii

All of the above users have given me written permission to use their work in my videos, I thank them for this and hope you support them all.

Please support the official franchise.
Show more