01 Oct: BIG VICTORY. LYMAN FREED. RUSSIANS RETREAT AGAIN | War in Ukraine Explained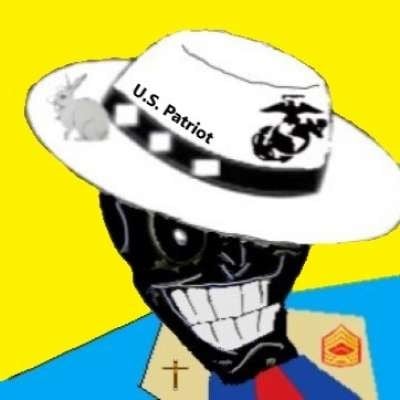 🔴 Support me via Online Store: https://uasupporter.com/collections/caps
🔵 Support me via YouTube Sponsorship: https://www.youtube.com/ReportingFromUkraine/join
🟠 Support me via Patreon: https://www.patreon.com/ReportingFromUkraine

I am a Ukrainian. My country has been invaded by Russia. In this video I will tell you what happened on the two hundred and twentieth day of the war.

Day 220: October 01

Today the Ukrainians won the battle for Lyman. Russian Ministry of defense has made a hard choice and ordered the Russians in Lyman to urgently retreat from their positions. The Russians put themselves in an unbelievably bad position because not only did they violate their promise not to abandon even one town after the annexation, but they also did it so late that many Russians obviously did not manage to return. Many videos emerged on the Russian side that many vehicles in the back of the convoy never reached their destination, and many videos appeared on the Ukrainian side showing destroyed convoys and new prisoners of war. Interestingly, many sources suggest that this is not what the Russians planned to do. It seems like they planned to make a counterattack, but something went terribly wrong, and let me tell exactly what it was.

Yesterday, the Ukrainians established total control over Stavky, Drobysheve and Yampil. This meant that the Russians in Lyman and Zaichne became completely surrounded. The concentration of Russian forces in Zarichne increased as the Russians from abandoned Stavky, and Yampil arrived. A huge convoy has been formed in anticipation of a retreat order. Nonetheless, some sources say that their received an order to hold their positions, which meant that they would have to spend another night trying to repel Ukrainian attacks.

In the meantime, the Russians in Svatove prepared additional reserves to hold Lyman. A group of forces had also been prepared in Kreminna. However, suddenly the reports started coming in suggesting that Ukrainian scout groups were already operating and storming settlements between Zarichne and Svatove, and that they even took Yampolivka, which is located to the north of Zarichne. The Russians needed to quickly change their plan and turn a reinforcement operation into a deblockading operation.

A little later, videos emerged of Russian forces retreating to Kreminna, saying that they were ambushed and many Russian soldiers did not return. It is a fact that Ukrainian artillery, with ease, controls the road from Kreminna to Zarichna. The video evidence also suggests that many vehicles were caught on the move by the artillery, therefore, it is highly likely that Ukrainian scout groups operated in the forest under cover of their artillery, spotted a convoy, gave a signal to the artillery and then finished or took captive those who were left behind.

It is less clear what happened near Yampolivka and Zarichne, so let me first tell you the facts and then my interpretation. Elements of the 503rd Guards Motorized Rifle Regiment tried to break the encirclement in the Lyman-Zarichne area. The Russians in Lyman and Zarichne received an order to retreat. And then Ukrainian entered Lyman.

It seems like the elements of the 503rd Guards Motorized Rifle Regiment never reached Zarichne because they were stopped somewhere around Yampolivka. Many Russian sources confirm that these elements at least partly consisted of newly-mobilized men, which indicates they could not operate on the ground effectively. Realizing that this was the best situation that the Russians were going to have, Russian General Staff ordered to retreat, so the Russians seem to have left Lyman, joined the convoy in Zarichne and tried to break through the Ukrainian blockade, while the Ukrainians were fighting with this Rifle Regiment.

Overall, it seems like the Russian deblokading operation, despite being a disaster, was at least in part successful. Many troops managed to escape, but many were also caught on the move by the artillery and operating Ukrainian units in the region. There are a lot of videos showing destroyed vehicles, and there are many videos with new prisoners of war.

In the meantime, the Ukrainians are clearing Lyman and are preparing for the next wave of assaults. It was already confirmed that the artillery preparation started in Kreminna, Lysychansk and Sieverodonetsk. Once the Ukrainians disrupt communications and disorganize the Russian defense, they will begin to advance further.

If you are against the invasion of Ukraine and want to support the work that I am doing, consider making a purchase in the online store UA Supporter. Here you can find a lot of products with Ukrainian symbols, to not only show your support for this channel, but also for Ukraine.
Show more