Will Russia Use Nuclear Weapons?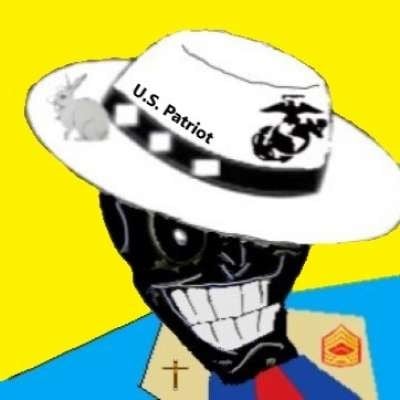 Will Russia use nuclear weapons? In this video I make the argument that Russia has nothing to gain and everything to lose by using a nuclear weapon. Russia will eventually lose the war in Ukraine and they will retreat to their own borders without using nuclear weapons.


💯 LET'S CONNECT 💯
🐦 Twitter @Broe_Jake 👉 https://twitter.com/broe_jake
📷 Instagram @JakeBroe 👉 https://www.instagram.com/jakebroe/

🔔 Become a channel member 🔔
Best way to support me: 🌟 🎓 👑
https://www.youtube.com/channel/UCYHosdETLPp6dpJEsgIUTmw/join

You can also support me with PayPal:
🔥 Find me: [email protected]
🔥 https://paypal.me/JakeBroeYT

My Patreon Page:
https://www.patreon.com/join/JakeBroe

👇 👇 Watch My Other Videos Here 👇 👇
★ Russia is Starting to Panic About Losing
https://youtu.be/sMQro2ABoA4
★ Russian Propaganda is Still the Worst
https://youtu.be/eWnZrpRGGaY
★ Winter Conditions for Russian Soldiers Look Terrible
https://youtu.be/o61nxYhycgY
★ Russia Accuses Ukraine of Using "Combat Mosquitoes"
https://youtu.be/rUWwc7Q2520
★ Russia is Planning to Lose More Territory to Ukraine
https://youtu.be/KWFNrghRiys
★ Why Has Ukraine Not Been Given ATACMS?
https://youtu.be/h-Rcr0S-DLs
★ Russia Only Knows How to Retreat
https://youtu.be/vgdiNz5CA8A
★ Ukraine Liberates Kherson! Russia Loses BIG Again!
https://youtu.be/-Zh6K1ukeDY



================
#Ukraine #Russia #NATO
================

DISCLAIMER:
This video is for entertainment purposes only. I am not a legal or financial expert or have any authority to give legal or financial advice. While all the information in this video is believed to be accurate at the time of its recording, realize this channel and its author makes no express warranty as to the completeness or accuracy, nor can it accept responsibility for errors appearing in this video.
Show more