Why Use Methylene Blue for Cancer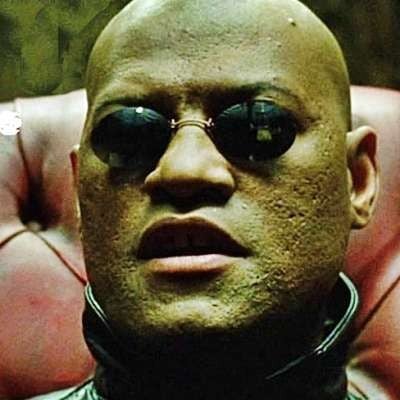 Published on 25 May 2023 / In
Health
Learn more about what causes normal cells to convert to cancer cells and why you should consider methylene blue for cancer.

DATA:
https://bmccancer.biomedcentral.com/articles/10.1186/s12885-017-3179-7
https://www.silvercancerinstitute.com/methylene-blue-for-cancer
https://aacrjournals.org/amjcancer/article/24/1/80/679057/The-Effect-of-Methylene-Blue-on-the-Oxygen
https://www.sciencedirect.com/science/article/abs/pii/S0022534717363474
https://www.sciencedirect.com/science/article/abs/pii/S1572100005000979

Cancer Protocol:
▶️ https://youtu.be/z6U2SAv6RwE
▶️ https://youtu.be/VBhD7N0qRbg

Fascinating Benefits of Methylene Blue:
▶️ https://youtu.be/dDUZ0ODBfJs

0:00 Introduction: Normal cells vs. cancer cells
1:30 What converts cancer cells into normal cells?
4:33 Understanding cancer cells
5:45 Something to add to your cancer protocol
8:50 Learn more about methylene blue!

All cancer cells start out as normal cells. Today we're going to dive into what causes normal cells to convert to cancer cells.

Your mitochondria take food and convert it into ATP, which is the energy currency of the cells.

Your mitochondria also store electrons. In the mitochondria, you have an electron transport chain. This mechanism is involved in converting food into ATP—it contributes to energy.

The fourth complex is the last phase of the electron transportation mechanism. Dysfunction with the fourth complex triggers the conversion of a normal cell to a cancer cell.

Once a cell has converted into a cancer cell, it can no longer produce oxygen. At this point, as a survival mechanism, your body adapts to survive without this oxygen.

This is a new viewpoint on cancer—that cancer cells are essentially cells that adapt to survive in an environment without oxygen. Another word for a lack of oxygen is hypoxia.

There is also a gene involved in the conversion of a normal cell to a cancer cell called hypoxia-inducible factor 1 alpha (HIF-1 alpha). It's also involved in hypoxia. So a lack of oxygen is involved in the switching mechanism of a normal cell to a cancer cell.

I've talked in other videos about different cancer strategies and things to include in your cancer protocol. But, there is an additional thing that you should consider adding to this protocol, and it's called methylene blue.

Methylene blue is like a sponge that soaks up electrons, and it specifically targets that fourth complex and bypasses it so you can make oxygen and ATP again.

Methylene blue may be beneficial in low doses and should be diluted in water. You would also want the USP-grade methylene blue. Talk to your doctor about methylene blue for cancer.

Dr. Eric Berg DC Bio:
Dr. Berg, age 58, is a chiropractor who specializes in Healthy Ketosis & Intermittent Fasting. He is the author of the best-selling book The Healthy Keto Plan, and is the Director of Dr. Berg Nutritionals®. He no longer practices, but focuses on health education through social media.

Follow Me On Social Media:
Facebook: https://bit.ly/FB-DrBerg

Instagram: https://bit.ly/IG-DrBerg

Anchor: https://bit.ly/Anchor-DrBerg

TikTok: https://bit.ly/TikTok-DrBerg

Send a Message to his team: https://m.me/DrEricBerg

Disclaimer:
Dr. Eric Berg received his Doctor of Chiropractic degree from Palmer College of Chiropractic in 1988. His use of "doctor" or "Dr." in relation to himself solely refers to that degree. Dr. Berg is a licensed chiropractor in Virginia, California, and Louisiana, but he no longer practices chiropractic in any state and does not see patients so he can focus on educating people as a full-time activity, yet he maintains an active license. This video is for general informational purposes only. It should not be used to self-diagnose and it is not a substitute for a medical exam, cure, treatment, diagnosis, prescription, or recommendation. It does not create a doctor-patient relationship between Dr. Berg and you. You should not make any change in your health regimen or diet before first consulting a physician and obtaining a medical exam, diagnosis, and recommendation. Always seek the advice of a physician or other qualified health provider with any questions you may have regarding a medical condition.

#keto #ketodiet #weightloss #ketolifestyle

Thanks for watching! I hope this helps you better understand cancer cells. I'll see you in the next video.
Show more