What Natives Say Bigfoot Is: History Of The Ottawa And Chippewa Indians Of Michigan By AJ Blackbird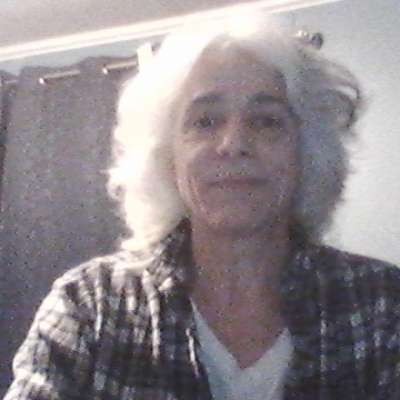 Published on 10 Feb 2021 / In
Science
Hello thank you for joining me! Our short bedtime story for today comes from [a]www.labaye.org%2C[/a] a wonderful website, filled with old maps, historical records and accounts, remnant races, artifacts, information on early contact between Native North Americans, copper giants and Europeans. This is a bedtime story, purely for entertainment purposes. This piece is not a guidance piece by any means, it is just a reading of an old account... an entertaining bedtime story. Take it in that context, eat the meat, spit out the bones. Take what you can from the text but leave what doesn't resonate. You know, take it with a grain of salt. If you have any questions just ask. The pictures I used are from Paul Kane, they were made about the same time as this was written. They've been in people's hands for generations, ever since he made them, of contemporary Natives. I enjoyed making this piece, I've always had an interest in, and a love for, Native culture.
About it being pronounced mackin"aw", not mackinac, listen at 26:45, you'll hear him describe the full word for the name of the people and he says mackinaw and mackinawgo, so there you go he says it should be that way too. (Not that I doubted anyone local telling me that at all.... now every time I hear it I go "ooh, no, it's mackinAW..."...my bad, I'm sorry, next time, if I make this again or more about it I'll get it right.) :

If you can't see your comments it's simply because yt blocked them, even mine, (but not certain ones from their trolls, they somehow get through) so I have to find them on a special page and "allow" them. I'm not kidding, it's not the settings, I've checked, it's something they are doing on certain videos. When I asked you guys about t-shirts and merch on the community chat there were no responses at all... it took me 2 days to find them. A few viewers also have pointed it out, look around you'll see what I mean, they're controlling our messages, there's probably something more going on with this than we can currently see.

At the 28 min mark keep watching, there are quite a few more pieces in there, on the copper giants, their mounds and more. I can't give away all the best info from the labaye site, I want to interest you to go there yourself. Maybe poke around and do some research. The owner of the site pointed me there, so I want people to go check it out.

The History of the Ottawa and Chippewa Indians of Michigan by A.J. Blackbird (Mack-Aw-De-Penessy (Blackbird - L'Oiseau Noir)

Discussing such topics as:
- What the Ottawa Chiefs and Indigenous Natives say is the true "origin story" of Bigfoot. It's quite an interesting account.
- The British use of smallpox.
- The Jesuits.
If you go to [a]www.labaye.org[/a] and read this little book, you can read about the unfortunate fate of Blackbird's' older brother who was murdered as he was training to become a priest at Rome. The biggest day of his life, the very morning he was to graduate as a priest, he didn't show up. Upon finding him in his quarters they were sure he had been poisoned.
("By leaden bullet, poison, or the strangulating chord", from the Extreme oath of the Jesuits).
The most popular theory holds that they didn't want him be raised to such an elevated and educated level, on par with the elite of society's latest philosophers on the most important pressing issues of the day. They couldn't let a "savage wild-man of the woods" (as they put it) attain the same standards of intellectual prowess and political savvy. If he returned home to his people, they would no longer be able to utilize their tools of rhetoric against him and his tribe. After graduating as a priest he would have had much more respect given in light of his title and training... and thus how much more he may have been able to assist his fellow Ottawa and Chippewa, Ojibway, or Algonquin, or Iroquois, or any other tribe in their disputes with the U.S. and Canadian Imperial Governments?
Who knows what he might have developed... he could have started writing or speaking and become a powerful voice for his people. Imagine the headlines at the time. These were things they simply could not allow.

You can view the website here: [a]www.labaye.org[/a] (to see the whole site)
Or read the book from here:
http://[a]www.labaye.org[/a]/item/80/280

If that link is down or doesn't work, try this one:
http://s3.amazonaws.com/labaye..../data/History%20of%2

10 veggies you should always grow. Great for making your own staple foods in a greenhouse, or indoors, for super healthy, nearly free, certainly gmo/pesticide/etc free, self-regenerating food... you just need some seeds.
https://youtu.be/b3waibCUoKo
Try to remember, I think we often forget, we're combatting both the spiritual and fleshly emissaries of the adversary. They have have the earthly power of the air, the NWO intel, news and propaganda, and they do use it.
Thank you for watching. God bless you.
Glen.
Show more