WHAT KEEPS YOU IN YOUR PERIPHERAL PRISON? THE CHI OF LIFE DIANE KAZER & CHARLIE WARD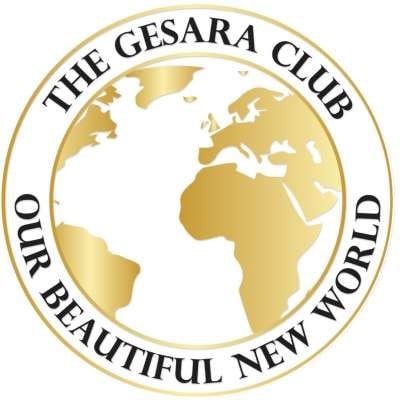 Get Diane's FREE Cleanse Gift for Charlie Ward's Tribe:
dianekazer.com/FreeDetoxDrWard
dianekazer.com/charliewardsupplements use CHARLIE10 for 10% discount.

Cleanse the Toxins that make you Sick, Self Heal Symptoms, and
> Transform your Life from the Inside Out - FREE Module, Colon Cleanse,
> Liver Detox & Guide on how to Detox Graphene Oxide, Heavy Metals and
> Disease causing Toxins the RIGHT way in the RIGHT order + Learn the
> 5G/EMF + Toxins connection & How to Protect yourself!

www.dianekazer.com [3]
> Diane Kazer, FDN-P is the founder of CHI Holistic Health Institute and
> the Warrior Detox. She is the Author of Killer Breasts, creator of the
> Explant Solution, producer of the Non Toxic Beauty Summit and 10 part
> 'Dying to be Beautiful' Docuseries.
> A pro soccer player turned Functional Diagnostic Nutrition
> Practitioner, Certified Detox Specialist, Toxins Expert, Courage Coach
> and Holistic Beauty Expert, Diane has had many challenging health
> conditions and has built 'recovery' protocols to successfully overcome
> them. With this experience, she has helped thousands of clients around
> the world as their 'last resort' from failed attempts at 'everything'.
> Diane created the Cleanse, Heal, Ignite Holistic Health Institute and
> Warrior Detox Program, certifying coaches and teaching clients to
> activate their intuition to self heal, empowering them with life-long
> tools to reverse auto-immune disease, breast implant illness, hormonal
> imbalances, chronic pain, gut infections, emotional trauma and
> perfectionism through functional medicine labs, custom detox and
> mastering mindset.
> She is the Author of Killer Breasts, creator of the Explant Solution,
> producer of the Non Toxic Beauty Summit and 10 part 'Dying to be
> Beautiful' Docuseries' with David Icke. Her mission is to inspire
> you to embrace your natural beauty and God Given gifts, shedding the
> S.H.I.T. that releases you to Live your Best Life with love, laughter
> and liberation. Diane will NOT let you Fail!
Show more