V13, PSA-BCM Build, BCM Gunfighter Charging Handle Upgrade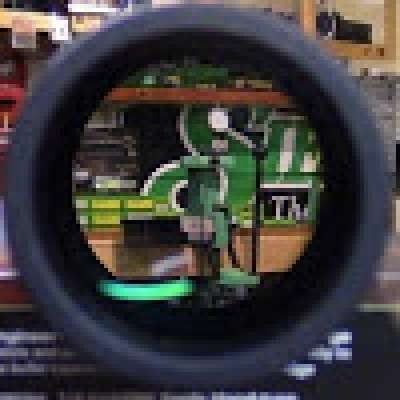 V12, PSA-BCM Build, BCM Gunfighter Stock, MOD 0, Buffer-Buffer Spring Install

Palmetto State Armory: http://bit.ly/2SHQ41y
PSA Freedom Rifle Kit: http://bit.ly/2TL0bjg
PSA AR15/PA10 Enhanced Polished Fire Control Group: http://bit.ly/2SKpjJY
Bravo Company, BCM: https://www.bravocompanyusa.com/
BCM Gunfighter Stock MOD 0, pick your color: http://bit.ly/2SHMDYD (for the PSA Freedom Rifle Kit the BCM stock will fit the MIL-Spec buffer tube. You only need the BCM stock).
BCM Gunfighter Grip, MOD 3, pick your color: http://bit.ly/2BGRwrt
BCM Gunfighter Charge Handle, pick your preference: http://bit.ly/2N2qZZK
AR-15 Armorers Punch Set, a must: http://bit.ly/2N2Rezg
AR-15 Armorer's Wrench, Brownells: http://bit.ly/2N32pId
Lyman Gunsmithing Hammer: http://bit.ly/2TiVtg1




This build can be followed through its entirety on ugetube.com. Videos that I can share through social media will be shared accordingly. https://videos.utahgunexchange.....com/@76Highboy%20Re
Utah Gun Exchange believes in our 2nd Amendment and I stand with them. Please join my channel and look forward to a lot of quality AR builds and if you love firearms and reloading ammunition as much as I do make sure you subscribe to my channel and say HI.
This is my journey on a quality build and if you are new to the AR-15 and want to build an affordable rifle with top notch upgrades or if you are looking to add to your collection of ARs this build is for you. I hope to see you join in.
God bless… Highboy

Look Up to Jesus with Mike and Linda Sasso: http://lookuptojesus.com/
Calvary Chapel Eagle: http://calvarychapeleagle.com/?fbclid...

DISCLAIMER ***WARNING*** I AM NOT A PROFESSIONAL. My videos are to be used SOLELY AT YOUR OWN RISK!!! I have no intentions on selling the viewer product. The products I use are based off my preference and are exactly what the viewer would find in my personal walk in life. I do not use products that I cannot recommend. I don't care what other people load on. The guns I shoot are the guns I prefer. I don't care what you shoot. Seek professional firearm training before handling any firearm. Verify all load data from your own reloading manual before attempting reloading. Never let anybody shoot your reloads. Never shoot someone else's reloads. Do not acquire load data from social media or word of mouth. Never acquire load data from a source that you cannot verify. When assembling reloading equipment always follow the provided instructions. If you have no instructions, contact the company and many times they can provide support. If the company no longer exists and you are unsure, I recommend purchasing new equipment. I do not recommend altering any cartridge from its original design or purpose. Working around or handling lead can be harmful to your health. Use a strong ventilation system when around lead vapors. Use appropriate protection when working with molten lead. Never eat food when working with or handling lead. Never drink anything near the area in which you have molten lead… lead vapors can settle in your drink. Read all manufacturer's instructions before melting lead. Keep all fluids and wet objects away from your furnace. Always wash your hands after handling lead. Ultimately, you are responsible for your own actions. I am not responsible if you hurt yourself and I AM NOT A PROFESSIONAL!
Show more