Trump Explains How Documents Are Declassified; Judge Blocks Indiana's Abortion Ban | NTD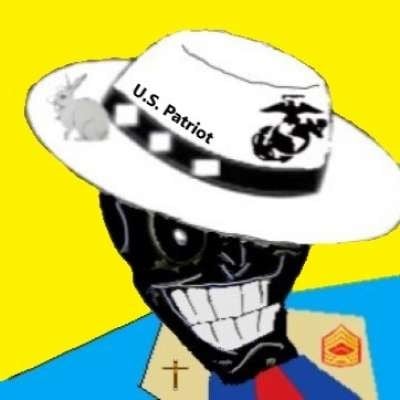 -
🔵SURVEY: Your View on the FBI Raid of Trump👉https://ept.ms/3dsTLUU

🔵 Documentary by The Epoch Times, reveals the truth that has been hidden from the American people. Now it's available FREE online for all viewers through the end of September.👉👉https://ept.ms/3ocCvVY

🔵 The Real Story DVD: https://ept.ms/3cxGVEO, Promo Code "EpochTV" for 20% off.

⭕️Sign up for our newsletter to stay informed with accurate news without spin. 👉https://newsletter.ntd.com. If the link is blocked, type in NTD.com manually to sign up there.
-
⭕️ Get NTD on TV 👉 http://www.NTD.com/TV
⭕️ Download EpochTV Ebook for free👉 https://ept.ms/EpochTVEbook_
-
⭕️Subscribe to our new YouTube channel 👉https://www.youtube.com/channel/UCjz-4y6ts-VF2KSQX-jsnVg?sub_confirmation=1
-
⭕️Support us in our fight against censorship: https://donorbox.org/ntdtv
-
💎Save 10% off your next order with the code: NTDNews10
Visit https://www.shenyunshop.com?utm_source=NTDNews&utm_medium=youtube&utm_campaign=UCDrj0cP9ZQ7R9Qq_kZPpjKA_20220903&utm_content=top_link_to_syshop
Inspired by Shen Yun Performing Arts, Shen Yun Shop infuses tradition, good values, and artistic beauty into all of our products.
-
⭕️Watch us on Youmaker 👉 https://www.youmaker.com/c/NTD

---------------------
If you'd like to share our stories with friends, you can find those stories on our website: https://www.ntd.com/

00:00 NTD Evening News -- 9/21/2022
01:10 Trump Tells why he Hasn't Released Raid Video
01:45 Trump on How Documents are Declassified
02:07 Trump Responds to Suit by NY AG James
02:34 FBI Can Review Marked Document Review
02:53 Dearie Releases Plan for Document Review
03:17 Justice Thomas' Wife Agrees to J6 Interview
03:56 House Passes Package on Police Programs
05:31 207 Republicans Join Dems on Police Funding
06:23 Big Banks GrilledOver China in Hearing
08:29 Judge Blocks Indiana's Abortion Ban
09:38 Lawsuit: Coast Guard Denies Religious Freedom
11:07 Danials Violate Services Policies: IG Memo
14:20 Vanderbilt Transgender Clinic Videos Tweeted
16:45 Iran Protests Spread; Death Toll Rising
18:36 Iranian Women are Fed Uo: Cynthia Farahat
19:30 Iran Nuclear Deal 'A Suicide Bomb': Farahat
20:12 Compulsory Hijab not Iranian Culture: Farahat
21:16 1,300 Detained in Anti-Mobilization Protests
23:20 Federer to Pair With Nadal in Final Match
24:30 Sources: Boston Coach Udoka Facing Suspension
25:00 MLB Tonight: Aaron Judge at 60 Home Runs
25:24 Fighting Wildfires With Fire and Drones

---------------------
⭕️BYPASS Censorship: Watch our videos for FREE directly on https://www.ntd.com
⭕️Watch NTD on cable: http://www.NTD.com/TV
-
💎Looking for real news that doesn't spin the facts? Try our sister media The Epoch Times digital for $1: http://ept.ms/EpochNews1
💎Sign the petition to investigate, condemn, and reject the Chinese Communist Party
▶️https://rejectccp.com

---------------------
⭕️Watch more:
NTD News Today https://bit.ly/NTDNewsTodayFullBroadcast
NTD Evening News http://bit.ly/NTDEveningNewsFullBroadcast
NTD Business http://bit.ly/NTDBusinessFullBroadcast
How the Specter of Communism Is Ruling Our World http://bit.ly/SpecterOfCommunismSeries
NTD Featured Videos http://bit.ly/FeaturedVideosNTD

---------------------
Facebook: https://facebook.com/NTDTelevision
Twitter: https://twitter.com/news_ntd
Parler: https://parler.com/#/user/ntdnews
Telegram: https://t.me/s/NTDNews
Rumble: https://rumble.com/c/NTDNews
Instagram: https://instagram.com/ntdnews
Minds: https://minds.com/NTD
Gab: https://gab.com/NTDNews
MeWe: https://mewe.com/p/ntdnews

Contact us: https://www.ntd.com/contact-us.html

#Trump #Documents #Declassified #Judge #Blocks #Indiana #AbortionBan

Trump Explains How Documents Are Declassified; Judge Blocks Indiana's Abortion Ban | NTD

---------------------
© All Rights Reserved.
Show more