They Never Ended The Montauk Project | A Horror Story | Nosleep | Camp Hero | Plum Island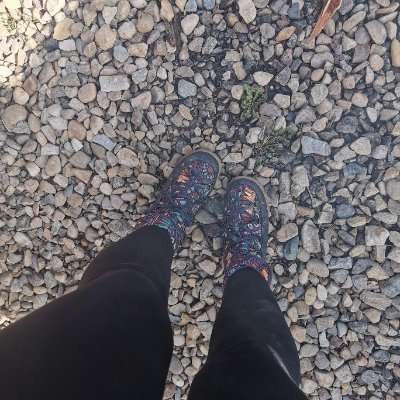 The Montauk Project was the successor to the Philadelphia experiment and took place at Camp Hero and Plum Island. What's true and what's fiction is hard to ascertain but experiments were carried out at Camp Hero and Plum Island...

Operation Insomnia brings you a Scary Sci-fi Story from Reddit's Nosleep, simply entitled "They Never Ended The Montauk Project". They ended the Philadelphia Experiment and closed Camp Hero, but the Montauk Project continues at Plum Island. It's bigger than the Philadelphia Experiment every was, or at least that's the story. Plum Island and Camp Hero actually do exist so who knows maybe the Philadelphia Experiment and the Montauk Project do as well... One thing is sure this story is excellent, so sit back and enjoy a horror story from Nosleep!

This is A Horror Story from Reddit's Nosleep.
Written by darthvarda
Read it on Reddit's Nosleep here:
https://redd.it/8wp6fw

Music by Dysmas

If You Liked this video be sure to SUBSCRIBE for more ghost stories. OPERATION INSOMNIA for the best No Sleep, Creepypasta, Weird Tales, True Scary Story, Scifi, Horror, and Scary Stories...

#PhiladelphiaExperiment, #CampHero, #TheMontaukProject, #OperationInsomnia


Here's a little history about the Philadelphia Experiment, The Montauk Project, Camp Hero, and Plum Island. Nothing too in-depth but enough for you to know a little background.

___________________________________________________

The Philadelphia Experiment is an alleged military experiment supposed to have been carried out by the U.S. Navy at the Philadelphia Naval Shipyard in Philadelphia, Pennsylvania, sometime around October 28, 1943. The U.S. Navy destroyer escort USS Eldridge (DE-173) was claimed to have been rendered invisible (or "cloaked") to enemy devices.

The story first appeared in 1955, in letters of unknown origin sent to a writer and astronomer, Morris K. Jessup. It is widely understood to be a hoax; the U.S. Navy maintains that no such experiment was ever conducted, that the details of the story contradict well-established facts about USS Eldridge, and that the alleged claims do not conform to known physical laws.

_______________________________________________

The Montauk Project is a conspiracy theory that alleges there were a series of secret United States government projects conducted at Camp Hero or Montauk Air Force Station on Montauk, Long Island, for the purpose of developing psychological warfare techniques and exotic research including time travel. The story of the Montauk Project originated in the Montauk Project series of books by Preston Nichols which intermixes those stories with stories about the Philadelphia Experiment.

Stories about the Montauk Project have circulated since the early 1980s. According to UFO researcher Jacques Vallée, the Montauk Experiment stories seem to have originated with the account of Preston Nichols, who claimed to have recovered repressed memories of his own involvement and claims that he is periodically abducted to continue his participation against his will. Nichols, born May 24, 1946, on Long Island, New York, claims to have degrees in parapsychology, psychology, and electrical engineering,[4] and he has authored a series of books, known as the Montauk Project series, along with Peter Moon, the primary topic of which is alleged activities at Montauk. These center on topics including United States government/military experiments in fields such as time travel, teleportation, mind control, contact with alien life and staging faked Apollo Moon landings, framed as developments which followed a successful 1943 Philadelphia Experiment. These culminate in "a wormhole ripped in space-time" in 1983.

________________________________________________

The site known as Camp Hero, or the Montauk Air Force Station, was originally commissioned by the U.S. Army in 1942. Camp Hero was originally a coastal defense station that was disguised as a fishing village, and its location was chosen to prevent a potential invasion of New York from the sea. Camp Hero was named after Major General Andrew Hero, Jr., who was the Army's Commander of coastal artillery, who died in 1942.

In 1992, Preston Nichols and Peter Moon wrote The Montauk Project: Experiments in Time in which they alleged that secret experiments were carried out at the Camp Hero site.
Show more