The Spirit of Truth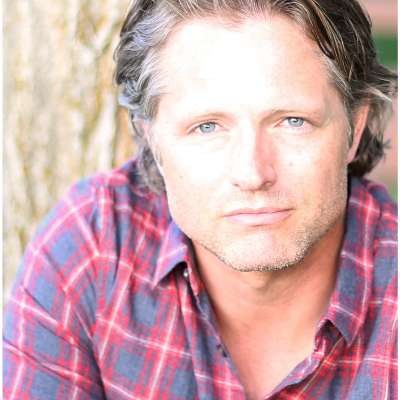 In a world of deception, chaos, combinations, and confusion, we will not survive without the guiding influence of the Spirit of Truth. 20 things the Spirit of Truth speaks to me. What does He speak to you?
God Save the USA!
FOREVER AMERICA.

Same video on Facebook: https://fb.watch/1kxoMgsPoT
Same video on YouTube: https://youtu.be/EMwtiTDlNmo

THE SPIRIT OF TRUTH (Transcript)

My fellow Americans, I bring you my love and concern as a Son of Liberty. We live in a fallen world of deception, chaos, combinations, and confusion. But today, I bring a message of hope. I speak from the heart, assuring you, before God, that the things I'm saying are true. There is a still small voice that speaks to you and me, if we are still enough to hear it. It does not intrude. It does not interrupt. WE must put down our devices, be still, and listen. This still small voice of which I speak is the voice of the Spirit of Truth. His function is to comfort, bring peace, protect, warn of deception, and—above all—confirm TRUTH. This is what the Spirit of Truth speaks to me. 1. There IS a God—and there is a devil. 2. You and I are God's sons and His daughters and as such we are heirs to His divine kingdom and to everything He has. 3. Mortal life is short. We are on this earth to be proved and tested, and pressures of this test are INTENDED to humble us and bring us to our knees. 4. Because the test of this life is so dire, God sent His Only Begotten Son, JESUS CHRIST, to ATONE for us (to satisfy the Eternal demands of justice with His SINLESS life for all of OUR sins, ours evils, and our wrongdoings) and because of this, God is MERCIFUL. 5. As Christ was judged of this world and lifted upon the cross by mortal MEN, so shall WE be lifted up by the Father, to stand before Jesus and be judged of our works, whether they be good or evil. 6. Those of us who have repented of our evils and been baptized in the name of Christ, repenting daily and seeking good all our lives, in spite of all our failures, the Spirit of Truth whispers to me "Christ will hold them GUILTLESS before the Father" in the day of judgement (3 Nephi 27:16). 7. America. America is a CHOICE land with an Eternal Decree—"whatever nation shall possess it shall be FREE from bondage and captivity and from ALL other nations under Heaven, if (her citizens) will but serve the God of land, who is Jesus Christ." (Either 2:12) 8. The Spirit of Truth is VIRTUE, goodness, love, peace, comfort, bravery, strength, confidence, and power. It's sharper than a two-edged sword, stronger than raging waters, yet as gentle as warm blanket. It is the burning of an Eternal flame. 9. God's kingdom is NOT a place of deception and confusion and if we are to prepare to receive it WE must seek and lay hold upon all truth—through the Spirit of Truth. 10. There IS Eternal Truth and it does not bend to the whims of mankind. 11. God is FREE WILL. The devil is COERCION. Any time free will is stripped from an individual (either by their own evil actions or the evil actions of a government), they are oppressed under the bonds of tyranny. Government "should restrain crime, but never control conscience, should punish evil, but never suppress the freedom of the soul." (D&C 134:4) 12. There was a time, only a few short months ago, when a masked face implied an intent to commit a crime. God does not want us to live in a society where our faces and our identities are covered by shroud. 13. Fear comes from the devil and is an extremely effective device to CONTROL human beings. If heeded with enough credence, fear will drive us to the very thing being feared—hatred, illness, anxiety, violence, depravity, insanity, or despair. 14. Angry people are easily deceived. 15. Pride and arrogance are the gateway vices that lead men and women to all evil. 16. It is the sad nature of almost all men (and women) that they will do ANYTHING for wealth, fame, and power. 17. It is far more often the case that what is popular is NOT what is right. Doing the RIGHT thing is almost never easy and will almost never results in receiving the praise of the world. 18. EVERYTHING we have (or ever will have), whether we believe in Him or not, is given to us by God. 19. God has given us life, liberty, and the agency over OURSELVES but He has NOT given us agency over other human beings, including the life of an unborn child. God's wrath is upon those who advocate and practice foeticide and infanticide! 20. All flesh and all nations are in God's hands and He has given us intellect. He expects us, through study of HONEST journalism, our God-given intellect, and arming ourselves with the Spirit of Truth, to support public servants who will—to the best of their Ability—preserve, protect and defend the nation in which we live. It does not please God to write in His name--or anyone else's--at the ballot box, whether running or not, who will not effect policy. Protest votes do not serve a nation—they serve ONE'S SELF. And while the protest voter thinks they'll sleep better, they'll soon rudely wake to their bed being stripped from them by a socialist government they failed to prevent, while there yet stood a pro-AMERICAN candidate who apposed it. God expects us to choose someone who can effect the policy of nations by upholding public servants who are demonstrably loyal to our nation and who have the greatest chance of actually winning.

I'm Darin Southam. Husband, father, Christian, and God-blessed to be an American. God Save the USA!
Show more