The holy and eternal ten commandments of God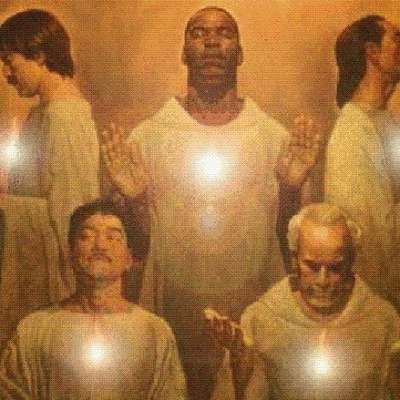 FAIR USE NOTICE: This video may contain copyrighted material. Such material is made available for educational purposes only. This constitutes a 'fair use' of any such copyrighted material as provided for in Title 17 U.S.C. section 107 of the US Copyright Law.

Credits to pastor Craig at SDRMinistries.org, my faithful brother in Christ and true man of God. Please visit the church website at www.theseventhdayremnantchurch.org.

Due to the on-going disregard of God's holy law by mainstream Christianity and the relevance of God's first angel message in Revelation 14:6-7, this video is a re-upload of a video that was originally posted nearly four years ago.

In Exodus 20:3-17, we find the holy, eternal, perfect and immutable holy law of the Creator, His holy ten commandments.

Revelation 14:12 says that the saints are they who KEEP the commandments of God, and the faith of Jesus. Revelation 22:14 adds, Blessed are they that do His commandments, that they may have right to the tree of life, and may enter in through the gates into the city (New Jerusalem in heaven).

Ecclesiastes 12:13 adds that it is our duty to keep God's commandments. Christ kept His law (Matthew 5:17), so did Paul (Acts 24:14), so must we if we call ourselves followers of Christ for the saints are they who KEEP the commandments of God and have the testimony of Jesus Christ (Revelation 12:17).

Yes, we saved by God's grace through faith (Ephesians 2:8-9). Still, the majority of Christians fail to read James 2:14, 17, 18 which say that faith if it hath NOT works is dead and that our faith is illustrated by our works. Faith comes first; our works are the outcome of our faith in Christ Jesus.

Today's Christians world claims that we don't need to follow the law of God or that the law of God is done away with since we are under grace and faith alone is sufficient. They believe in lawlessness by faith.

If you reject God's holy law, then, you're rejecting Him for the law comes from Him. If you reject God's holy law and break it, you sin for sin is the transgression of the law of God and sin leads to death (1 John 3:4; Romans 6:23). Disobedience to God's law leads to sin and sin separates us from God. Death is the end result.

In Isaiah 8:20, we read, To the law and to the testimony: if they speak not according to this word, it is because there is no light in them. Further, we read 1 John 2:3-4 says, And hereby we do know that we know him, if we keep his commandments. He that saith, I know him, and keepeth not his commandments, is a liar, and the truth is not in him.

The Bible is saying that there is no light in those who do not speak the law of God, that they are liars and the truth is not in them!

Please observe God's holy and eternal ten commandments, through the Holy Spirit of Truth, which define God's love (Exodus 20:3-17; 1 John 5:3). As Christ Jesus (Yeshua) says in Matthew 19:17, […]if thou wilt enter into life, keep the commandments. He also adds, if you love Me, keep My commandments (John 14:15).

Keeping God's holy and eternal ten commandments, through the guidance of the Holy Spirit, enables the obedient follower of Christ to share in the love and perfect character of Christ, the Word who gave His ten commandments to Moses. Allow the Creator to put His laws into your heart and to write them in your mind so that you may abide in the love of Christ (Hebrews 10:16; John 15:10).

Get ready now for Christ's invitable and imment return since upon His return, He'll bring back with Him to the heavenly city, New Jerusalem, those who are obedient to His law of love and share His divine character. His law will reign forever in His everlasting kingdom (Micah 4:2).
Show more