The Freemasons Made a Joke Out of Her Fake Pulsars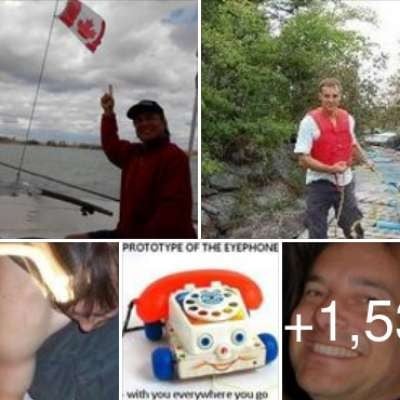 Published on 30 Nov 2022 / In
Science
We live in a world of dumbed down sheeple. Pulsars are not rotating stars. You see, astronomy is mostly a bunch of Freemasons lying to the profane sheep.

If you want to understand what this unfamous female astronomer is missing then study the work of Dr. Wallace Thornhill on pulsars are fake "rotating stars" theory. The Freemasons who promoted her know the stars are within an plasma/electric universe and that all the craters on our moon are not from disintegrating, high-energy, meteor- impacts... they are all from electric thunderbolt discharges. Where are the half embedded impacts... they don't exist... why... because the impact theory is a freemasonic lie that typical sheep ignore as a waste of their important concentration to think about critically. This is why sheeple are being slaughtered by clot-shots, because they lack the ability to concentrate on the truth and instead accept the popular lies from backstabbing freemasons and Eastern-Star thUgs. By no means do the murderous thUgs find any rights or justification to murder any of the profane sheep... they will answer for their secret crimes the hard way instead of thinking it through and defying their treacherous masters, Homo capensis. There was never a saviour that would come and save the profane freemasons... the sheeple will be saved if they are of good-intentions, but not the murderous, genocidal thUgs... their souls will not "graduate."

How will the sheeple save humanity from extinction when they can't even see the truth about the source of moon-craters and pulsars? They will be needing to awaken or perish. I've been trying to awaken the sheeple for 20 years now:
http://911cd2005.unaux.com/
Http://tob.ezyro.com/
Brainchipzombies.unaux.com is banned by freemasonry... just open index.html here: https://mega.nz/file/6GwwnZLL#Z1gC2a1AENp5uk8CAB2xJ3JcWkZNr6zAS9dWuYoBwc4

Antissss.ezyro.com is also banned by the NWO, again, open index.html here: https://mega.nz/file/yPgCRLSK#I1EN77jwxX2XiRzTM8UD891xqxHsRAIoccKccKJr80M

I'll have to find another site provider to avoid the ban. These sites will help you save humanity, btw.

source: https://www.youtube.com/watch?v=NDW9zKqvPJI

Bottom line is she would not have wasted her efforts if she stayed with home-making rather than hanging out with freemason hoodwinkers. Raising children properly is an extremely important task in this day and age of bullshitters. But hey, looks like she had fun so good for her.
Show more