The Cosmos At Chiastic Center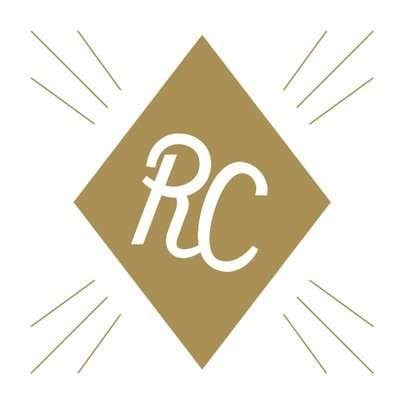 So this morning, God willing, we'll make our way through the sixth and seventh chapter of the story of Esther. While you're turning there, I'd like to tell you a story about my dad that I did not ask permission to share, so Dad, if you're listening… sorry.

When my dad was in school—I think it was high school, he was in a wood shop class where you could pick basically any project and make it. This was in the days before the US Government stole all of our freedom in the name of safety.

I'm not kidding, every project that my dad has from this class, and we still have a handful of them, are weapons. Like, "Hmmm, let's ask a group of mostly male 14 to 17-year-olds what they would like to make. Maybe a nice armoire? Nah, I'm making a billy club."

The billy club is actually pretty sweet. Good use of a lathe, in my opinion. But this story is actually about a more advanced weapon: the crossbow. In answer to your question, yes, my dad was literally allowed to make a real, working crossbow in his public high school.

So he made this crossbow, got it all put together, and what comes next, guys? It's not going on the wall. This isn't a decoration. No, you make a crossbow to go and shoot stuff you're probably not supposed to shoot.

So, here was the problem. My dad had made the crossbow, but he didn't have any bolts for it. So what do you do? Guys, what do you do?

The correct answer is that you turn something that is in no way intended to be shot at high speed out of a crossbow into a crossbow bolt and you see what happens—pretty much anything generally straight and pointy will work.

The object at hand that my dad found was a throwing dart from a dart board. So he loaded it up, pointed it down the hall, and pulled the trigger.

Now, it's unclear in the family legendarium exactly what happened next. We're not certain if this was a ricochet or if it got caught in the string and jerked back, but the next thing my dad knew was that he had a throwing dart buried as deep as it could go in his own neck.

That's the moment in the story where you tell all of your brothers (who, let's be honest, are standing there waiting their turn with the crossbow), "Don't tell mom!"

Congratulations, you've just shot yourself in the neck with your own crossbow, somehow. That's basically what God is going to do to Haman this morning in Esther chapter 6 and 7, but on a much grander scale.

The whole point of this text is the whole point of this book and therefore the whole point of this sermon—and I'm going to give it away right here up front—is that the Lord delights to turn the schemes of his enemies onto their head and use their very attempts to destroy God's people to redeem, deliver, serve, and even exalt them.

We will see this pattern threefold: Here in chapters 6 and 7 with Esther, Mordecai, and the people of God in Persia—the pinnacle of the book. Then in Christ and his cross. And finally, we will see this same pattern at work in our own lives as God's people.
Show more