The AxeTruth Show - 11/14 Sunday Funday, What do you know?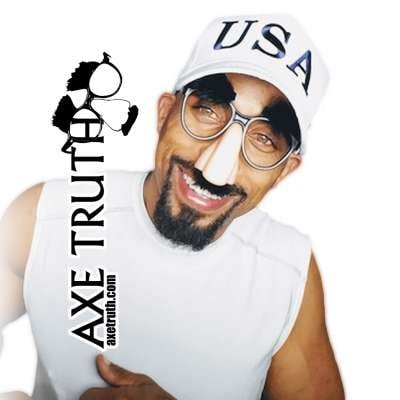 What do you know? once you know you can't un -know it? This is the main problem with the MSM pushing lies and false narratives to push political agenda. Which is why they are censoring and want to turn off the internet.

1. Steve Bannon says We going to get to the bottom of Nov 3 & decertify the election , this is why he's under attack by the globalist NWO establishment & the Corporate Media

2. Tim Shill Pool fake and phony outrage viral video over the far left & the government over reach... GMAFB he's a fence rider , day late & dollar short another leftist trying to act BRAND NEW

3. Patrick Witt Republican candidate for Congress in GA-10 drops the #TRUTHNUKE about the Kyle Rittenhouse trial

4. Kumguzzler Harris talking making now sense , she also says Biden's $1.75 trillion spending plan is build back better not going to cost anything , We paying for it? WTF

5. Kamala Harris is going to Europe to discuss THEIR border crisis not Americas crisis at the border.

6. VP Kumguzzler Harris talks about Santa Clause getting his goods by Christmas she topped her Wakanda Forever video with this fantasy

7. Joe Scarboro I haven't heard a Democrat this year talk about how groceries cost more, how gas at the pump is costing more...the supply chain is screwed up, inflation is high

8. Dr Fauci says he went to the North Pole and vaccinated Santa Claus, they are MOCKING us

9. After Wendy Williams was so vocal about her NOT taking the Covid19 vaccine to Dr. Oz.... for some odd reason she got it? And she has NOT return back to her job on Wendy Williams Show since.. they claim she's having health issue , according to USA today they pushing the narrative like its her Graves Disease

Visit my website at https://AxeTruth.com for all my links including the platforms that I stream live from. Join my mailing list to be notified about when I go live.

Thank you for your support!
Show more