The AxeTruth Show - 10/20 Culture of Distractions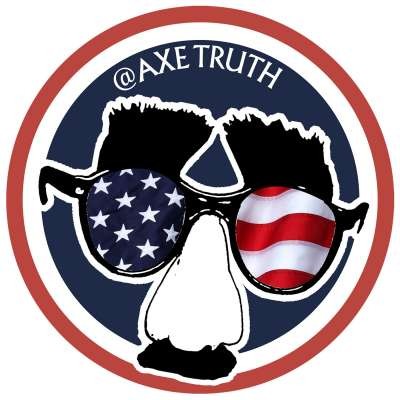 We are being bombarded with distractions, false flags, daily outrage , fake protest because of the corruption thats coming out about our elections, the COVID19 fake pandemic narrative is falling apart. We going to have some fun with some of these distractions that used to push agendas to destroy the family, divide , and destroy a nation.

1. CA first state to require ethic studies to graduate WTF , when black and latino students are graduating with reading levels of 4th grade.

2. Howard University HBCU in DC Students have entered day two of protests, organizing a sit in on campus to oppose poor housing conditions such as water leaks, roaches and rats and mold

3. Netflix stages a walk out protest over Dave Chappell comedy special, they brought in famous Drag Queen Eureka to read a script about support for non bianary, trans , & trans people of color. This protest had a crisis actor of opposition a fat white man , baseball cap, & plaid shirt..smh something out of a lame hollywood script

4. Transgender MTF uploads video on "Tucking" for those interested in how to tuck their penis properly ... LOL.. guess Michelle Obama needs to take heed to this information

5. Human trafficking is the real pandemic, now if you talk about Child trafficking the MSM is associating it with CONSPIRACY , claiming its a far right Qanon thing as if this is not going on .

6. Pfizer largest sponsors of mainstream television, no one is going to call them out on said programs.. a huge conflict of interest

7. Pharmacy Manager Quits, Refuses to Give Anyone Else the Poison

8. Fired ER doctor explains reason for not getting COVID-19 vaccine, this is a huge contradiction with this ER doctor reasoning for not getting the shot , you can watch how the News still push this poison inoculation

9. MSNBC reporting that Evangelical Christians more resistant to take the Quackcine , so what ... it is in the bible this is the mark of the beast .

10. Florida's New Surgeon General, Dr. Joseph Ladapo says there no date show benefit of masking kids in schools

11. Blacq Chyna is in the airport screaming going off demanding that black people get the shot.... these boule puppets will do and say anything that works against black people.

Visit my website at https://AxeTruth.com for all my links including the platforms that I stream live from. Join my mailing list to be notified about when I go live.

Thank you for your support!
Show more