Russian Soldiers Keep Stealing Washers and Dryers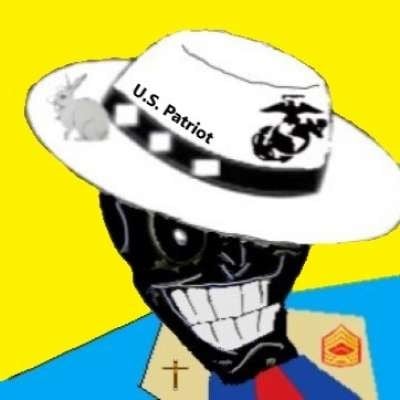 💯 LET'S CONNECT 💯
📷 Instagram @JakeBroe 👉 https://www.instagram.com/jakebroe/
🐦 Twitter @Broe_Jake 👉 https://twitter.com/broe_jake

Become a channel member to get access to great perks: 🌟 🎓 👑 https://www.youtube.com/channel/UCYHosdETLPp6dpJEsgIUTmw/join

👇 👇 Watch My Other Videos Here 👇 👇
★ This Turkish Drone is Destroying the Russian Navy
https://youtu.be/vdTgC3wGlvk
★ Russia Had a Sad Parade - Putin Knows He Cannot Declare War
https://youtu.be/GLgzh1_mJw0
★ FIRST Kamikaze Switchblade Drone VIDEO Released in Ukraine
https://youtu.be/xv8Flu533xE
★ 10 Reasons Why Russia Invaded Ukraine
https://youtu.be/W5-jwHouS-I
★ China is Refusing to Help Russia in Ukraine
https://youtu.be/0-t3chetTsw
★ Russia is Being Destroyed Online from Cyber Attacks
https://youtu.be/dDao99NOgQk
★ Putin to Give Up Power for Cancer Surgery
https://youtu.be/HhBLIqbj-yY
★ Russia Destroyed 30 Years of Soft Power
https://youtu.be/QYlK88HGnpg
★ Russia is Hiding Putin's Serious Illness
https://youtu.be/79W04GmAe4c

================

Russia Is Counting Killed Soldiers as 'Missing' to Hide Losses: Ukraine
https://www.newsweek.com/russia-counting-killed-soldiers-missing-hide-losses-ukraine-1705256

UATV English Phone Conversation
https://www.facebook.com/UATVEN/videos/1241821186625445

To hide its losses in war in Ukraine, russia puts killed soldiers on list of 'missing' persons (audio)
https://ssu.gov.ua/en/novyny/shchob-prykhovaty-svoi-vtraty-na-viini-v-ukraini-rosiia-zapysuie-ubytykh-viiskovykh-do-spysku-bezvisty-znyklykh-audio

Ukraine war: Russia pushed back from Kharkiv - report from front line
https://www.bbc.com/news/world-europe-61378196?fbclid=IwAR3qRNxKMN_85hOB46OFITvzFy0rRVZ5yWnaqFZf34vQh0r7IVIt0jTWJOw

206th regiment of the Armed Forces of the Luhansk People's Republic abandoned their positions in the Kharkiv region and retreated to the state border of the Russian Federation.
https://twitter.com/DefMon3/status/1525063970075320321?s=20&t=Bt-QcA2G0aVhsvM8TYbqxw

Debacle On The Donets: How Russian Forces Got Obliterated Trying To Cross A River
https://www.thedrive.com/the-war-zone/debacle-on-the-donets-russian-forces-got-obliterated-trying-to-cross-a-river?fbclid=IwAR3HKgyZdkvlVYIS7WAtXO9jB_Ofx75PgRRUCWi7PcWSQoPwqzKRUNV_sBQ

A tally of Russian losses from the infamous failed Russian Siverskyi Donets river crossing near Bilohorivka.
https://twitter.com/Blue_Sauron/status/1524742847664173057?s=20&t=BooWUk8WYArx6kDJ3HgQGQ

A 12-ton turret of a Russian T-72B3 was sent flying and captured on Chinese state media Phoenix Television in Ukraine.
https://www.facebook.com/thewarzonewire/videos/690529995393924

Darth Putin
https://twitter.com/DarthPutinKGB/status/1524711389142601733?s=20&t=8LGf7VO1K1TkXvhJH-ZBIw

Downed Russian fighter jets are being found with basic GPS 'taped to the dashboards,' UK defense minister says
https://www.businessinsider.com/russia-su34-jets-basic-gps-receivers-taped-to-dashboards-uk-2022-5

1st part of a video showing NATO M777 howitzers at the front lines with UA forces.
https://twitter.com/LanguageIearner/status/1524495056446623745?s=20&t=8G_AX3UFedhQV32SEx2m5g

Ukrainians Fire American M777 Howitzers At Russian Forces
https://funker530.com/video/ukrainians-fire-american-m777-howitzers-at-russian-forces/?fbclid=IwAR3L41LZ9UMm8jfiSqQ7H1PTu3gCvTO9tHai6Ym50F58sWNlmOC_PxjMFM4

Ukrainian soldiers have found a washing machine in one of the abandoned Russian trenches.
https://www.facebook.com/ukraineworld.org/videos/410303087326325

Amid the wreckage of Russian attack helicopter is... a dryer.
https://www.facebook.com/inukraine.official/photos/a.1448320558808377/2788813121425774/

Surveillance video shows Russian forces shooting civilians
https://edition.cnn.com/videos/world/2022/05/11/surveillance-video-russian-forces-sidner-pkg-lead-vpx.cnn/video/playlists/russia-ukraine-military-conflict/

Ukraine conflict: Russian soldiers seen killing unarmed civilians
https://www.bbc.com/news/world-europe-61425025

First Russian Soldier Suspected Of Murdering A Civilian In Ukraine To Face Trial
https://www.rferl.org/a/31845046.html?fbclid=IwAR0TO1jh0DNFFLRnDEriM9VUWmiipy3eZs8oSaWzv-AHhOOJF4netGF33m0

Russian Children Dressed Up
https://www.facebook.com/worldoftanks4/videos/3203234679956475/

Ukrainian bomb-sniffing dog helps clear bombs l WNT
https://youtu.be/NlY3tnqKCts

https://www.instagram.com/patron_dsns/

================
#Russia #Ukraine #NATO
================

DISCLAIMER:
This video is for entertainment purposes only. I am not a legal or financial expert or have any authority to give legal or financial advice. While all the information in this video is believed to be accurate at the time of its recording, realize this channel and its author makes no express warranty as to the completeness or accuracy, nor can it accept responsibility for errors appearing in this video.
Show more