Russia TV warns of Armageddon, threatens to bomb London & DC-Russian aircraft spotted near Alaska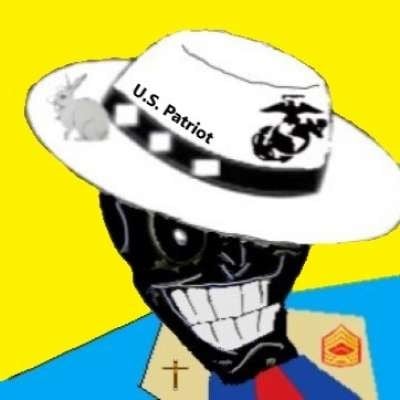 You will hear the following in this Report:

-Russian surveillance aircraft spotted within Alaskan Air Defense Identification Zone
-Russian TV warns of 'Armageddon' at nuclear power plant and threatens to bomb London
-US officials concerned as Russia launches Iranian satellite
-Russia Is Now Openly Threatening to Bomb a Nuclear Power Plant
-Russia halts US inspections of its nuclear arsenal
-Taiwan says China military drills part of plan for impending invasion
-China says 'mission accomplished' around Taiwan
-Taiwan Carries Out Artillery Firing Drills Amid Chinese Military War Games
-Hezbollah Terror Chief Warns Israel with War if It Touches Disputed Gas

COME AND VISIT ME:

YOUTUBE: Please Subscribe to this channel and hit the bell to get notifications!
RUMBLE: https://rumble.com/c/CWW7NEWS
FACEBOOK: https://www.facebook.com/dinakalmeta.cww7news/
Personal Page: https://www.facebook.com/dina.ameliakalmeta
Telegram: https://t.me/DinaAmeliaKalmeta
PARLER: https://parler.com/profile/DinaAmeliaKalmeta/posts
TWITTER: https://twitter.com/DinaAKalmeta
MEWE: https://mewe.com/i/dinaameliakalmeta
USA LIFE: https://usa.life/DinaAmeliaKalmeta
GETTR: https://gettr.com/user/dinaakalmeta
WEBSITE: https://WWW.CWW7NEWS.COM
Truth Social: https://truthsocial.com/@DINAAMELIAKALMETA
EMAIL: [email protected]

Would you like to donate to CWW7NEWS, you can do so at the links below. Thank you in advance for your support:

https://www.paypal.me/YOURNEWLIFEINCHRIST
https://www.patreon.com/CWW7NEWS
Or by Mail:
CWW7NEWS
12042 SE Sunnyside Road, # 277
Clackamas, OR 97015

Thank you for watching and God bless you!

Copyright Disclaimer: Citation of articles and authors in this report does not imply ownership. Works and images presented here fall under Fair Use Section 107 and are used for commentary on globally significant newsworthy events. Under Section 107 of the Copyright Act 1976, allowance is made for fair use for purposes such as criticism, comment, news reporting, teaching, scholarship, and research.

DISCLAIMER: Please be advised, not all the views, news or opinions represent the beliefs of CWW7NEWS/Dina Amelia Kalmeta.
Show more