REVELATION REDPILL EP28: Healing, Deliverance, & Freedom From Sexual Trauma & Addiction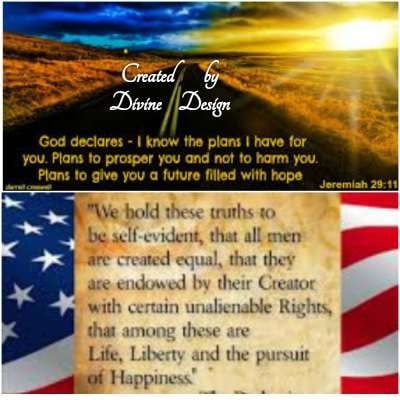 POWERFUL Special Episode! Healing, Deliverance, & Freedom From Sexual Trauma & Addiction Tonight we are joined by the Resistance Chicks healing ministry team! Dr. Jason Heydinger, John & Stacey Barnes and Samantha Lendall Join us for a special Revelation Red Pill night of testimonies of freedom, prayer, and healing. The past 3 weeks we have taken a deep dive into the moral downfall of America perpetuated by a defeated Church that saw current cultural events and shifts towards evil as a sign Jesus was coming back to rapture them out of this world. Margaret Sanger, Eugenics, Population Control, and the sexual revolution brought in by Alfred Kinsey and the sexualization of children left in his wake have produced 3 generations of broken people in need of healing from childhood trauma and deliverance from sin and addiction they were unwittingly participating in. If you or a loved one has been a victim of abuse or you are currently in a cycle of addiction you can't seem to break free from, this evening is for you! Read More: https://www.resistancechicks.com/revelation-red-pill-ep-28/

Connect with Dr. Jason & Kingdom Healing Community- natural health, wellness and Kingdom questions: https://www.kingdomhealingcommunity.com/

Check out Barry Jones Standards Plus History Academy
https://www.standardsplushistoryacademy.com
***NEW*** Resistance Chicks are PROUD to partner with ***www.learn.ITMTrading.com/chicks*** a FULL SERVICE precious metals dealer. Call them today 1-866-950-7776 for a free strategy consultation and tell them the Resistance Chicks sent you!

AMAZING body and CBD products!!!
For Regular products: https://organicbodyessentials.com/?ref=RC
For HEMP/CBD Products: https://obe.organicbodyessentials.com/?ref=RC
Resistance Chicks
P.O. Box 107
Milford, OH 45150
E-mail: [email protected]
Web Page www.resistancechicks.com
Rumble: https://rumble.com/c/ResistanceChicks
BitChute: https://www.bitchute.com/channel/resistancechicks/
Facebook: https://www.facebook.com/ResistanceChicks
Telegram follow here: https://t.me/ResistanceChicks
Franksocial: https://franksocial.com/u/ResistanceChicks
Truthsocial: https://truthsocial.com/@ResistanceChicks
Clouthub: https://clouthub.com/ResistanceChicks
Resistance Chicks LIVE Fridays On Brighteon.TV 6:00-7:00 PM ET Sundays @5:00 PM ET

Use Promo code: "ResistanceChicks" at TheFoundersBible.com and Windblownmedia.com to save 20%
Shop https://resistancechicks.brighteonstore.com/Resistance-Chicks TODAY and Use PROMO CODE "CHICKS" to save 5%!
Resistance Chicks urge EVERYONE to get pre-covid treatment with all the meds you need BEFORE you get sick! Visit DrSyedHaider.com
Use visit www.MyPillow.com/Resistance and use promo code "RC" to save up to 66%.
Show more