Red Pilling Normies Pt 1: 5 Things They Need to Know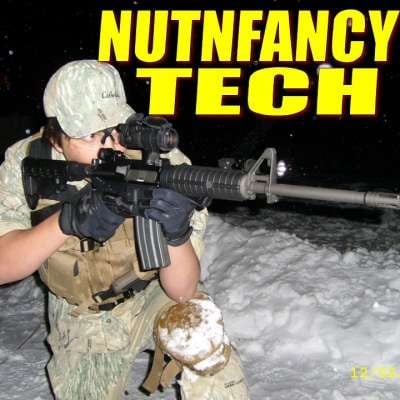 This video is intended to wake up, to some degree, normies. This is the huge group of people who really don't pay attention to politics and probably voted for Biden thinking they were doing the right thing. I only choose 5 things to talk about in this special UGETube only 2 part TNP series and we'll get real!

Viewer links to support these points:

https://www.theblaze.com/news/........smithsonian-publ
Results of Biden immigration policy: https://gab.com/RobbyStarbuck/....posts/10592850557488 2013 Smith-Mundt Act, propaganda now allowed in the U.S. against U.S. Citizens
https://youtu.be/cXRcJK6KyAU
2012 Democrat pollster Pat Caddell says the media have become an enemy of the American people https://youtu.be/brDZJA8j-8c

Update 30 March by Nutnfancy Actual: Please note: We are in a cultural war. Lefty commenters who call you out and try to gaslight you are "combatants." If you are a true Constitutional Conservative, don't be afraid to comment accordingly, rail, don't hold back. They de-humanize us, calling us "conspiracy far right," "radicals," and "QAnon" "nazis," just like I address in these videos. Some commenters are "ConservaLeftists" and "FalseFlagNormies" (Leftists who say they aren't), they support the acidic cultural decay and attacks on your freedom we see today. They try to gaslight you/me with the passive aggressive statements like "Nutn, you've changed, I used to like you, but now I can't watch..." attack. They will not accept my refusal to accept Culural Marxism as they do. The ideas presented here are consistent throughout TNP since 2008; it's just these brainwashed people have no rudder in life, no way to discern our current, dangerous reality. This "you've changed" criticism is designed to shut me up, support the current Marxism in this country, and not make any more videos like this. Some are even tactical gun owners! You'll see me below destroying them in comment and I recommend you do the same. Stand up for our Constitution, for goodness and, this God based nation we've inherited, be warriors for Good!
Show more