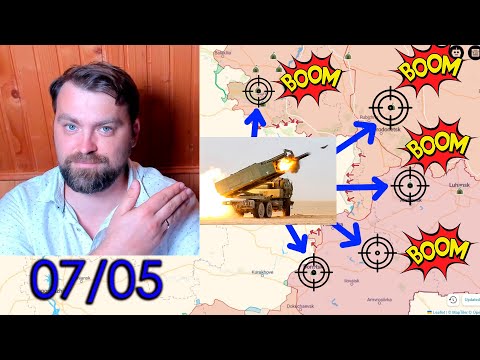 The Analyst (New Real Media)
Putin fears his own people MORE than losing in Ukraine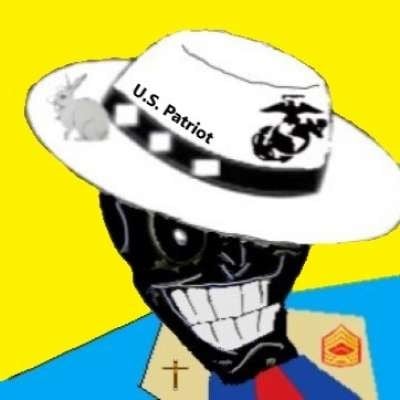 💯 LET'S CONNECT 💯
📷 Instagram @JakeBroe 👉 https://www.instagram.com/jakebroe/
🐦 Twitter @Broe_Jake 👉 https://twitter.com/broe_jake

Become a channel member to get access to great perks: 🌟 🎓 👑 https://www.youtube.com/channel/UCYHosdETLPp6dpJEsgIUTmw/join

👇 👇 Watch My Other Videos Here 👇 👇
★ Russia Now Wants to Nuke Ireland
https://youtu.be/TjW0vq07Zbc
★ This Turkish Drone is Destroying the Russian Navy
https://youtu.be/vdTgC3wGlvk
★ Russia Had a Sad Parade - Putin Knows He Cannot Declare War
https://youtu.be/GLgzh1_mJw0
★ FIRST Kamikaze Switchblade Drone VIDEO Released in Ukraine
https://youtu.be/xv8Flu533xE
★ 10 Reasons Why Russia Invaded Ukraine
https://youtu.be/W5-jwHouS-I
★ China is Refusing to Help Russia in Ukraine
https://youtu.be/0-t3chetTsw
★ Russia is Being Destroyed Online from Cyber Attacks
https://youtu.be/dDao99NOgQk
★ Russia Destroyed 30 Years of Soft Power
https://youtu.be/QYlK88HGnpg
★ Russia is Hiding Putin's Serious Illness
https://youtu.be/79W04GmAe4c

================

Approximate Russian Losses
https://www.facebook.com/ukraineworld.org/photos/a.2031968887081277/3243099449301542/

'The whole world is against us': Retired colonel gives damning assessment of Russia's war in Ukraine on state TV as he urges Putin to 'get out of' the conflict
https://www.dailymail.co.uk/news/article-10823981/Ukraine-war-Retired-colonel-tells-Russian-state-media-world-against-us.html?ns_mchannel=rss&ns_campaign=1490&ito=1490

Prominent Russian military analyst slams Ukraine invasion on state TV, backpedals 2 days later
https://theweek.com/russo-ukrainian-war/1013683/prominent-russian-military-analyst-slams-ukraine-invasion-on-state-tv

Russian state TV war commentator openly criticizes Russia's outdated weapons
https://www.youtube.com/watch?v=dUlgd7HZtYU&ab_channel=TheTelegraph

Nearly 4M Russians Left Russia in Early 2022 – FSB
https://www.themoscowtimes.com/2022/05/06/nearly-4m-russians-left-russia-in-early-2022-fsb-a77603

Ethnic groups in Russia
https://en.wikipedia.org/wiki/Ethnic_groups_in_Russia

Map of dead soldiers per capita in Russian regions
https://www.facebook.com/inukraine.official/photos/a.1448141988826234/2789666314673788/

After delay, Senate sends $40 billion Ukraine aid package to Biden
https://www.nbcnews.com/politics/congress/delay-senate-poised-send-40-billion-ukraine-aid-biden-rcna29470

Ukraine is asking Biden administration for anti-ship missiles, drones and rocket launchers, says lawmaker
https://www.nbcnews.com/politics/national-security/ukraine-asking-biden-admin-anti-ship-missiles-drones-rocket-launchers-rcna27406

Failing to open Ukrainian ports means declaring war on global food security, WFP Chief warns UN Security Council
https://www.wfp.org/news/failing-open-ukrainian-ports-means-declaring-war-global-food-security-wfp-chief-warns-un

Russian soldier pleads guilty at Ukraine war crimes trial
https://www.politico.com/news/2022/05/18/russian-soldier-guilty-ukraine-war-crimes-trial-00033357

Oi u luzi chervona kalyna / Oh, the red viburnum in the meadow performed by the bell ringers of St. Michael's Cathedral in Kyiv.
https://www.facebook.com/inukraine.official/videos/1035786917037023


================
#Russia #Ukraine #NATO
================

DISCLAIMER:
This video is for entertainment purposes only. I am not a legal or financial expert or have any authority to give legal or financial advice. While all the information in this video is believed to be accurate at the time of its recording, realize this channel and its author makes no express warranty as to the completeness or accuracy, nor can it accept responsibility for errors appearing in this video.
Show more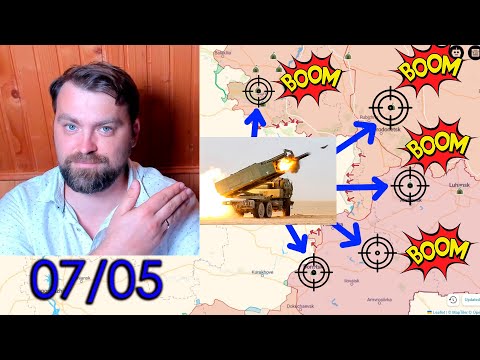 The Analyst (New Real Media)