Pt2 REVELATION REDPILL Ep9: The Great Tribulation Discussion Continued! Matthew 24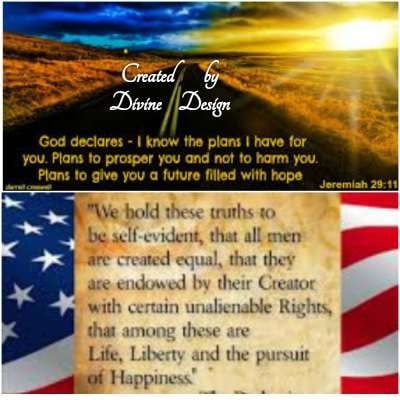 Pt 2 of 2 of Ep9. In Episode 3 we dug into Matthew 23 and part of 24 to discuss the Great Tribulation, tonight we continue that discussion as we further our dive into one of the most powerful chapters in the New Testament! Many Christians believe that a rapture and great tribulation are imminent. They cite current events such as wars and earthquakes, pulling from Matthew 24; from a surface glance, they would seem to be right! However, a closer look shows Jesus was speaking about judgment on a very specific group of people, at a very specific time in history- a time mankind had never seen before and will never see again. "Oh Jerusalem, Jerusalem, you who killed the prophets who sent you, look your house has been left to you desolate." Matt 23:37&38

In Episode 9 Pastors Cory Gray, Serge Derosa, and Jason Heydinger will help us continue to take this deep dive into the Great Tribulation. We will continue to unpack who the great tribulation was meant for- this timestamp in history is vitally significant to the modern church TODAY! Discover just what happened when God's judgment came upon the covenant breakers in Jerusalem in AD 70.
Isaiah58Ministries The destruction of the temple in 70 AD.
Leah's Shareable Blogs:
1) https://isaiah58ministries.blogspot.com/2020/08/2-revelation-red-pill-olivet-discourse_19.html
2) https://isaiah58ministries.blogspot.com/2020/08/3-revelation-red-pill-academy-matthew.html
3) https://isaiah58ministries.blogspot.com/2020/08/revelation-red-pill-jewish-revolt-ad-67.html

***NEW*** Resistance Chicks are PROUD to partner with ***www.learn.ITMTrading.com/chicks*** a FULL SERVICE precious metals dealer. Call them today 1-866-950-7776 for a free strategy consultation and tell them the Resistance Chicks sent you!

www.learn.ITMTrading.com/chicks



SAVE on Old School Survival Boot Camp tickets with my presenter discount codes! 140

hands-on or interactive class (over 20 just for the kiddos!) in homesteading, survival, bushcraft, herbalism, off grid living, foraging, martial arts, emergency medicine, butchering, blacksmithing,

and homeschooling. Coupon code "rchicks15" for $15 off 3-day passes and "rchicks7" for $7 off 2-day passes. www.oldschoolsurvivalbootcamp.com



AMAZING body and CBD products!!!

For Regular products: https://organicbodyessentials.com/?ref=RC

For HEMP/CBD Products: https://obe.organicbodyessentials.com/?ref=RC

Every purchase with promo code "RC" benefits both Resistance Chicks & HisGlory Ministries!

Resistance Chicks

P.O. Box 107

Milford, OH 45150

E-mail: [email protected]

Web Page www.resistancechicks.com

Rumble: https://rumble.com/c/ResistanceChicks

BitChute: https://www.bitchute.com/channel/resistancechicks/

Facebook: https://www.facebook.com/ResistanceChicks

Telegram follow here: https://t.me/ResistanceChicks

Franksocial: https://franksocial.com/u/ResistanceChicks

Truthsocial: https://truthsocial.com/@ResistanceChicks

Clouthub: Resistance Chicks Channel 1620

Resistance Chicks LIVE Fridays On Brighteon.TV 6:00-7:00 PM ET Sundays @5:00 PM ET

Use Promo code: "ResistanceChicks" at TheFoundersBible.com and Windblownmedia.com to save 20%

Shop https://resistancechicks.brighteonstore.com/Resistance-Chicks TODAY and Use PROMO CODE "CHICKS" to save 5%!

Resistance Chicks urge EVERYONE to get pre-covid treatment with all the meds you need BEFORE you get sick! Visit DrSyedHaider.com

Use visit www.MyPillow.com/Resistance and use promo code "RC" to save up to 66%!
Show more