Pt 1 REVELATION REDPILL Wed Ep5: Exposing the History Modern End Times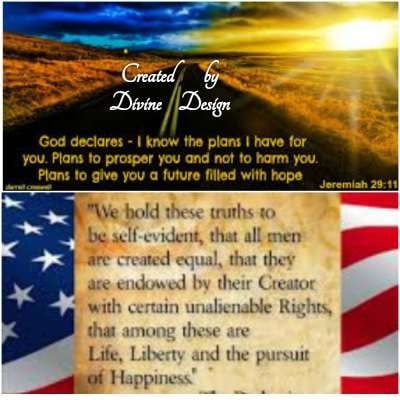 For Part Two see video List!
Our most anticipated Revelation Redpill Wednesday Episode yet! With David Sorensen of StopWorldControl.com. Where did the idea for a 7-Year Tribulation with a Rapture come from? What if I told you the Modern end times theories you see in the Left Behind series have only been around for about 150 years? Who came up with a "secret rapture" which would sweep God's people away before a worldwide Apocalypse? What do John Darby, CI Scofield, and D.L. Moody have in common? They all taught the imminent return of Jesus in their lifetimes, but somehow missed it. Join us tonight with David Sorensen as we expose the history behind the enemy's plot to disempower the church through false teachings. Read more about David and links to follow him and Stop World Control visit: https://www.resistancechicks.com/revelation-redpill-wednesday-ep-5/

SAVE on Old School Survival Boot Camp tickets with my presenter discount codes! 140
hands-on or interactive class (over 20 just for the kiddos!) in homesteading, survival, bushcraft,
herbalism, off grid living, foraging, martial arts, emergency medicine, butchering, blacksmithing,
and homeschooling. Coupon code ResistanceChicks is good for $12 off adult 3-day passes. Coupon code
ResistanceChicks2 $4 off any combination of an adult 2-day ticket. www.oldschoolsurvivalbootcamp.com

AMAZING body and CBD products!!!
For Regular products: https://organicbodyessentials.com/?ref=RC
For HEMP/CBD Products: https://obe.organicbodyessentials.com/?ref=RC
Every purchase with promo code "RC" benefits both Resistance Chicks & HisGlory Ministries!
Resistance Chicks
P.O. Box 107
Milford, OH 45150
E-mail: [email protected]
Web Page www.resistancechicks.com
Rumble: https://rumble.com/c/ResistanceChicks
BitChute: https://www.bitchute.com/channel/resistancechicks/
Facebook: https://www.facebook.com/ResistanceChicks
Telegram follow here: https://t.me/ResistanceChicks
Franksocial: https://franksocial.com/u/ResistanceChicks
Truthsocial: https://truthsocial.com/@ResistanceChicks
Clouthub: Resistance Chicks Channel 1620
Resistance Chicks LIVE Fridays On Brighteon.TV 6:00-7:00 PM ET Sundays @5:00 PM ET
Use Promo code: "ResistanceChicks" at TheFoundersBible.com and Windblownmedia.com to save 20%
Shop https://resistancechicks.brighteonstore.com/Resistance-Chicks TODAY and Use PROMO CODE "CHICKS" to save 5%!
Resistance Chicks urge EVERYONE to get pre-covid treatment with all the meds you need BEFORE you get sick! Visit DrSyedHaider.com
Use visit www.MyPillow.com/Resistance and use promo code "RC" to save up to 66%!
Show more