PASTA, VINO & LIBERTY!!! [2021-07-28] - BASILICO'S PASTA & VINO, HUNTINGTON BEACH, CA (VIDEO)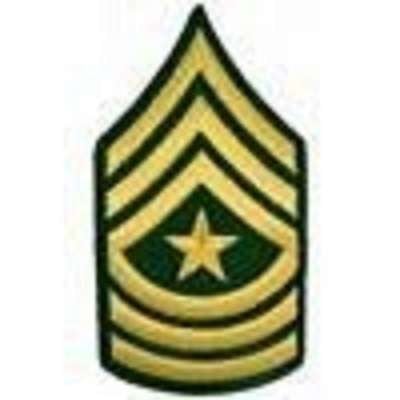 Published on 29 Jul 2021 / In
Health
PASTA, VINO AND LIBERTY!!! [2021-07-28] - BASILICO'S PASTA AND VINO, HUNTINGTON BEACH, CA (VIDEO)

We will fight for your Freedoms, even if you are still Asleep and Unconscious.

Please visit our restaurant and enjoy great Italian food among other "CONSCIOUS" FREEDOM LOVING AMERICANS. We also appreciate positive reviews since the DEMONrats are now giving us bad reviews. Don't let the Covidiot Libtard Commies give away all of our Freedoms to the Globalists over a FAKE Pandemic. Please protect all of your freedoms by NOT CONSENTING TO GLOBALIST COMMUNIST TAKEOVER. Never give up a single freedom for the sake of security, or you will lose both. FREEDOM IS SECURITY, and don't ever forget that Truth.

PASTA, VINO AND LIBERTY !
Bastilico's Pasta e Vino
https://www.basilicospastavino.com/

SERGEANT MAJOR'S TRUTHER INFO
[MeWe] https://mewe.com/join/sergeantmajorstrutherinfo
[Spreely] https://www.spreely.com/page/S....ergeantMajorsTruther
[Gab] https://gab.com/Sergeant_Major
[Bitchute] https://www.bitchute.com/channel/sergeant-major/
[Brighteon] https://www.brighteon.com/channels/sergeantmajor
[UGETube] https://videos.utahgunexchange.....com/@SERGEANT%20MAJ
[OurTube] https://ourtube.co.uk/@SGMs_Truther_Info
[NewTube] https://newtube.app/user/SGMs_TRUTHER_INFO
[BrandNewTube] https://brandnewtube.com/@SergeantMajor
[Odysee] https://odysee.com/$/invite/4d....CmT1hh84DFXxzRvUh2B8
[Lbry] https://lbry.tv/$/invite/@SergeantMajor'sTrutherInfo#21f9aff7cc7c7903e1554b8ca3134badae40e9eb

Jason (aka Jaycee1381) @ TikTok
https://www.tiktok.com/@jaycee1381?lang=en

"The 5 rules to AWAKENING: Rule #1 - Everything you were ever taught is a lie by design; Rule #2 - governments lie 100% of the time, they always have, and they always will; Rule #3 - the Illuminati controlled mainstream media is not reality, but rather is lies, disinformation, half-truths, and fake events carried out by gov/media hired crisis actors (aka role players); Rule #4 - Spirituality and Reincarnation are reality, whereas religions are simply government crowd control measures; and Rule #5 - this plane(t) called earth is a flat, motionless plane, it is not a spinning ball hurling through outer space. Furthermore, the 4 Sources of Disinformation that are ALWAYS FAKE: government, mainstream media news, matrix sciences, and religions."
Show more