Oh SH*T, HERE WE GO... Pfizer BETTER BUCKLE UP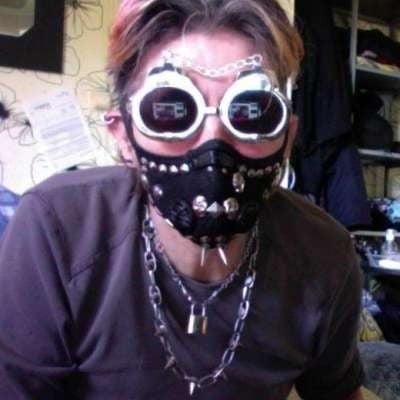 Published on 04 Feb 2023 / In
Health
A potential bombshell story developing right now around Pfizer's mRNA shots in multiple countries. Tonight we'll focus on Thailand which is about to drop a hammer on Pfizer and could be the first country in the world to make this move. We're also covering the developing OPCW report story in Syria. Joining us tonight is Dr. Piers Robinson who's been cataloging the major problems with the investigation. And President Trump is back with a big message on battling the big pharma.

✅ Sign up for our Free DAILY newsletter, delivered right to your inbox first thing in the morning. ➜ https://redacted.inc

✅ Become a Redacted Rebel VIP and get access to EXCLUSIVE content, live streams, and more! ➜ https://redacted.locals.com

🐦 Follow Redacted on Twitter:
https://Twitter.com/TheRedactedInc

📚 Read Clayton and Natali's Amazon best-selling book on finance. How To Pay Off Your Mortgage in 5 Years 👉🏻 https://amzn.to/3Guh4IC

💥 Follow us on RUMBLE:
Come follow us on Rumble, a free speech platform, just in case anything happens to the YouTube channel due to censorship. https://Rumble.com/Redacted

🚀Limited Time: Get 15 Free stocks with moomoo! Open a free account and claim your free stocks valued up to $30,000 ➡ https://redacted.inc/moomoo🚀

🇦🇺 Australian users can get AU$110 cashback when depositing AU$1000 until Feb. 28, 2023. Don't miss out on the deal, if you are interested in checking it out click the link here: https://j.moomoo.com/00l2fm

On Today's Show:

0:00 Countdown
31:15 Welcome
38:25 Canceling Pfizer
54:11 Syria Cover-up
1:14:50 Objectivity = Racism



LIVE STREAM SCHEDULE:
Monday - Thursday 1PM PST / 3PM CENTRAL / 4PM EST

📺 Want to bypass chat limits on our LIVE streams?
Become a YouTube Channel Member today. This is TOTALLY different than the community over on Locals. Head to this link to join:
https://www.youtube.com/channel/UCoJhK5kMc4LjBKdiYrDtzlA/join

#redacted #claytonmorris #natalimorris #news #independentjournalists
-----
About Clayton and Natali Morris:
Clayton Morris is a former Fox News anchor. In Redacted, Clayton and his wife Natali take an in-depth look at the legal, social, financial, and personal issues that matter to you. They want to set the record straight and bring you the stories nobody else is telling. Along with the facts and the full picture, Redacted offers real-world analysis without an agency driven by corporate overloads. With Clayton's extensive journalism experience, he isn't afraid to demand the truth from authorities. Redacted is an independent platform, unencumbered by external factors or restrictive policies, on which Clayton and Natali Morris bring you quality information, balanced reporting, constructive debate, and thoughtful narratives.
Show more