NINJA KIDS DOJO HOMESCHOOL 2023 - Jan 1st NEW YEAR's SPECIAL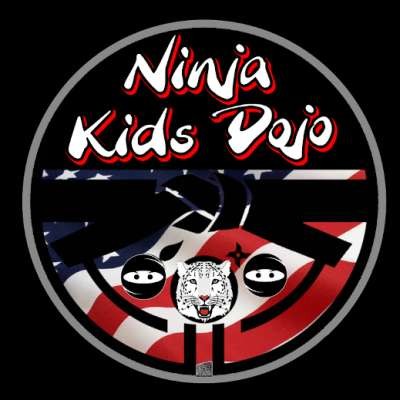 Published on 01 Jan 2023 / In
Kids
LESSON OVERVIEW:
- *** PLEASE PRACTICE WITH PLASTIC / WOOD WEAPONS till you're older and/or beyond 1st DAN level!!!!! ***
- Download FREE study guide: https://c.mail.com/@970266034441298843/DACfGyRrSOSFUl53XkHKNg

01:00 - PART 1: WarmUp and Lesson Overview
Ninja no Junan Taiso 'Ninja Warm Up' and deep breathing.
P.E. and Happo Sabaki
Intro ( Video ) - rick

THE ORIGIN OF B.C. AND A.D. link https://www.livescience.com/45510-anno-domini.html


16:02 PART 2
Note: all exercises 5 to 25 repetitions, 10 = 5 on each side.
P.E. 10 x pushups, abs (2 of each type) - 5 to 25 repetitions.
Distance and combination TaihenJutsu & DakentaiJutsu (evade / block and strike)
Kihon Happo, Goho no Kata - 5 basic kanzetsu (wrist and joint locks, breaking attacks)

PART 3
Weapons segment

PART 5
P.E. & Katas
Zanshin no Kata
Koku no Kata
SanPo no Kata

ABOUT GOOD AND EVIL / BAD - Notes below


Notes while reviewing video:
- video has techniques from Levels 1 thru 5 ( 10th kyuu thru 1st DAN black belt )
- review existing training manual (free study guide)
- sabaki is used for defense and attack! - practice w/ partner doing mutodori and counter attacks.
- kuukan (distance) !!!!! for striking and counterattacking - measure well - steps shorter or longer.
- wristlocks / jointlocks must be done very, very, very soft on kids
- don't let very young kids just play around with weapons even though they are plastic or wood ( you keep them and only to be used under your supervision, NO sword fights or similar nonsense )
- will write a set of dojo conduct suggestions / rules uo to you and how you want to raise your children )
- I don't use 4 (example: in Iga City, Japan buildings don't have floor Num. 4) so have jumped from segment 3 to 5, the 6th segment is long distance walk, run or swim alternating.
- both sides / hands all exercises, remember to RELAX and to BREATHE!!
- I breathe from my hara ( stomach area so tummy looks swollen, I'm Okay, bit fat but Okay)
- you shouldn't get tired, battles in the old days could last 12 hours (with an armor on).
- IMPORTANT: government, agencies, LE as entities are not bad; it is evil and corrupt individuals that make them bad.
- Fight for what you believe and are sure is Good!!

Japanese plastic sword link (shipped in/from the US): https://daisous.com/products/4549131924213?_pos=1&_sid=5957746fb&_ss=r
These plastic swords are NOT for play sword fights!! We recommend then for Ninja Kids Dojo training.

WARNING: We are not responsible for any injuries or subsequent harm derived from watching this video and / or material. Proceed at your own risk. We have put maximum effort on making this video as safe as possible. If you think a technique or movement is to hard for you please don't do it.

BEFORE YOUR CHILDREN GET 'VACCINATED' AGAINST CCP VIRUS aka COVID 19 PLEASE RESEARCH WELL, NINJA KIDS DOJO DOES NOT RECOMMEND THE USE OF THESE VACCINES UNTIL THEY ARE FULLY TESTED AND 5 ~ 8 YEARS OF STUDY ON VACCINATED POPULATION TAKES PLACE.

Kids Dojo logo by @Lainey4freedom

Intro song by Max Impact - USAF band - song: 'Send Me' based upon Para Rescue Elite's So Others May Live

Never forget Ashli Babbit!! and pray for Justice and the release of the J6 political prisoners.
Never forget how we were treated these last years by governments that "work for us".

LET'S GO BRANDON!

http://ninjakidsdojo.com
https://gab.com/ninjakidsdojo
https://snowleopardninjadojo.substack.com/





ABOUT GOOD AND EVIL / BAD

DIFFERENT CULTURES (COUNTRIES) AND TIMES

Video (rick)

BIBLE

Romans 12:21 - Do not be overcome by evil, but overcome evil with good.

Isaiah 5:20 - Woe to those who call evil good and good evil, who put darkness for light and light for darkness, who put bitter for sweet and sweet for bitter!

note: woe - Sorrow or grief; misery. synonym: regret, misfortune or wretchedness, a cause of sorrow or misery; a misfortune.

1 Corinthians 15:33 - Do not be deceived: "Bad company ruins good morals."

Psalm 34:14 - Turn away from evil and do good; seek peace and pursue it.


ENCYCLOPEDIA BRITANNICA

In the monotheistic Western religions, the Devil is viewed as a fallen angel who in pride has tried to usurp the position of the one and only God. In Judaism and, later, Christianity, the Devil was known as Satan. In the Old Testament, Satan is viewed as the prosecutor of Yahweh's court, as in Job, chapters 1 and 2, but he is not regarded as an adversary of God. In postbiblical Judaism and in Christianity, however, Satan became known as the "prince of devils" and assumed various names: Beelzebub ("Lord of Flies") in Matthew 12:24–27, often cited as Beelzebul ("Lord of Dung"), and Lucifer (the fallen angel of Light).

In Christian theology the Devil's main task is that of tempting humans to reject the way of life and redemption and to accept the way of death and destruction. The leader of the angels who have fallen from heaven because of pride, Satan has as his main adversary in Christian thought, legend, and iconography the archangel Michael, leader of God's heavenly hosts.
Show more