New Jerusalem: the future home of the saints of God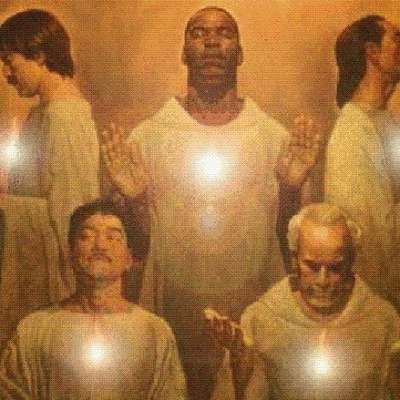 FAIR USE NOTICE: This video may contain copyrighted material. Such material is made available for educational purposes only. This constitutes a 'fair use' of any such copyrighted material as provided for in Title 17 U.S.C. section 107 of the US Copyright Law.

This video shares a Biblical description of the kingdom of God in heaven - New Jerusalem - home of the Creator, in Revelation 21 and Revelation 22.

This is the joyful and breathtaking outcome that awaits the saints of the Most High God who keep His holy and eternal ten commandments and the faith of His Son, Jesus Christ or Yeshua (Exodus 20:3-17; Revelation 14:12; Revelation 22:14). Keep the commandments of God and live! (Proverbs 4:4).

YOU can be part of God's heavenly abode upon faith in Christ Jesus AND by keeping the holy and eternal ten commandments of God, which govern His universe! KEEP His commandments now IN ANTICIPATION of what to expect in heaven!

It is only a fraction of a description of the majestic beauty that awaits those who are faithful to Christ and who keep His ten commandments, which reflect His love and character (1 John 5:3; Exodus 20; Revelation 14:12).

As it is written in 1 Corinthians 2:9, "Eye hath not seen, nor ear heard, neither have entered into the heart of man, the things which God hath prepared for them that love him."

This could be your home also. Turn to Christ, embrace Him as your Savior and He will cleanse you from all unrighteousness. Allow the Holy Spirit to grow in Christ's perfect character by putting your complete faith in Him and keeping His commandments (Revelation 14:12) and by the grace of the Most High, you will be saved and have eternal life in His everlasting kingdom!

And Christ will arrive soon! Be ready for Him!
Show more