Nancy Pelosi Has Lost $2,000,000 by Insider Trading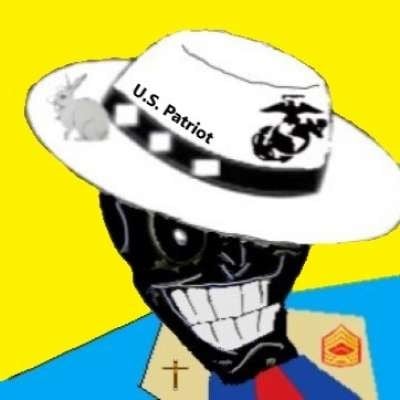 💯 LET'S CONNECT 💯
📷 Instagram @JakeBroe 👉 https://www.instagram.com/jakebroe/
🐦 Twitter @Broe_Jake 👉 https://twitter.com/broe_jake

🔔 Become a channel member 🔔
Get access to great channel perks: 🌟 🎓 👑 https://www.youtube.com/channel/UCYHosdETLPp6dpJEsgIUTmw/join

👇 👇 Watch My Other Videos Here 👇 👇
★ Why the Stock Market is Crashing - Valuation Does Not Matter!
https://youtu.be/pjvY0RIA6I8
★ How to Read a Stock Chart - Intro to Technical Analysis
https://youtu.be/jOLX7nqRTqg
★ Sell Everything or Buy More? What is Your Stock Market Crash Plan?
https://youtu.be/L2QwSCq_kqs


📷 📷 My YouTube Equipment 📷 📷
► My Camera 👉 https://amzn.to/2UZpFwA
► My Wide-Angle Lens 👉 https://amzn.to/2Qwf3Sq
► My Microphone 👉 https://amzn.to/3nP9NLy
► My Lighting 👉 https://amzn.to/2F5Ey7V
► My Light Diffusers 👉 https://amzn.to/2tjF8fG

================

📚 📚 Books That I Recommend 📚 📚
📙 The Little Book of Common Sense Investing 👉 https://amzn.to/3g7MFmU
📔 Rich Dad Poor Dad 👉 https://amzn.to/3bliFyP
📘 Richer, Wiser, Happier 👉 https://amzn.to/3KR1yIg
📗 How to Win Friends & Influence People 👉 https://amzn.to/2F3ahGC
📕 Unshakeable 👉 https://amzn.to/3g6gAMk
📒 Why Nations Fail 👉 https://amzn.to/3fWZ3Em

================

Nancy Pelosi's New YOLO Stock Trades [JUST OUT].
https://youtu.be/5nSCM3SFzss

Nancy Pelosi | The Absolute Chaos Of Insider Trading
https://youtu.be/8dLpBV-E2vg

Nancy Pelosi's Strange Response to Insider Trading Question
https://youtu.be/j8TRVp-7l3Q

Nancy Pelosi Periodic Transaction Report
https://disclosures-clerk.house.gov/public_disc/ptr-pdfs/2021/20020106.pdf

Sen. Richard Burr, brother-in-law spoke on phone just before stock sales that are under investigation, SEC says
https://www.cnbc.com/2021/10/28/sec-probes-possible-insider-stock-trades-by-sen-richard-burr-relative.html


================

📧 E-mail me at: JakeBroeYT [at] gmail [dot] com
Official business inquiries can be sent here. Personal e-mails will be discarded.

================
#NancyPelosi #InsiderTrading #StockMarket
================

DISCLAIMER:
This video is for entertainment purposes only. I am not a legal or financial expert or have any authority to give legal or financial advice. While all the information in this video is believed to be accurate at the time of its recording, realize this channel and its author makes no express warranty as to the completeness or accuracy, nor can it accept responsibility for errors appearing in this video.

ADVERTISER DISCLOSURE:
Jake is a participant in the Amazon Services LLC Associates Program, an affiliate advertising program designed to provide a means for sites to earn advertising fees by advertising and linking to www.amazon.com. Additionally, other referral links are included and this channel does receive compensation for sending traffic to partner sites. Shopping through our links is an easy way to support the channel and we appreciate and are super grateful for your support!
Show more