Missouris Largest Springs. Top 9 and 1 Bonus in a Missouri State Park, great family day outing!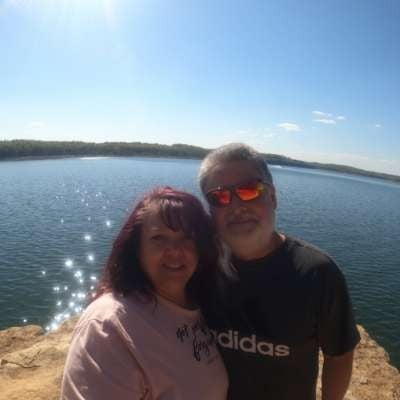 These are the 9 largest springs in Missouri and 12th largest spring because it is a great day outing for your family, HaHa Tonka State Park. We love checking out springs because they are beautiful. We like to explore. Most are pretty easy to get to. The largest is right by the parking lot so if you have someone that doesn't get around to well, they can still enjoy its beauty. Ha Ha Tonka has a lot of great hiking trails as well.
#exploringgodscreations #springs #hahatonka #bigspring #boilingspring
#welchspring #bennettspring #bluespring #greerspring #maramecspring
#alleyspring
LEAVE A COMMENT BELOW TO LET KNOW IF YOU LIKE VIDEO OR HOW WE CAN IMPROVE! GOD BLESS!
**********Visit our Website********
ExploringGodsCreations.com
Are you looking for some decent software for editing but don't want to pay a fortune? https://filmora.wondershare.com/invite-new-user.html?invite_code=eyJ1aWQiOjI1NjY3NDUwNCwibmlja25hbWUiOiJMb3JpIFJpdHJvdmF0byJ9
We love filmora editing software!
If you are looking for a great way to advertise your videos try Veefly https://veefly.com/public/?ref=1967 (we earn a small fee when you use our link)

SUPPORT OUR CHANNEL
If you enjoy our videos and would like to support our channel to help us be able to continue to produce free content, please consider donating using the safe and secure Paypal link below.
paypal.me/ExploringGodsC
Thank you and God Bless!

All Music Used in this Video comes from Soundstripe.com If you want to try them out just click the link below
https://www.soundstripe.com/join?id=VDVqXVVo

If your looking for a website host, I always use Bluehost! https://www.bluehost.com/track/exploringgodscreations

***WHY WE BOUGHT A POPUP CAMPER***
https://youtu.be/aYgGZtOblRs

Learn about us https://youtu.be/Syq-sI2zeFc

Some of our Fav camping products
https://youtu.be/BsR-w32__Dk Bernzomatic Extended Flame Torch
https://youtu.be/ZuvAdvWlI0U Bauer Cordless Fan
https://youtu.be/oSTL1QidVEY Portable Shower and Tent
https://youtu.be/LqfR1DpdPkM Cen-tech 4in1 Portable Power Pack
https://youtu.be/tTpQrhNTnH4 Solar Lights
*This channel for entertainment purposes only. We are not RV experts and are not making recommendations. We share our opinions and what works for us, but you should do your own research and make your own decisions.
Show more