LONG Lt. General Michael Flynn, Lt. General McInerney and Mary Fanning inc. Kraken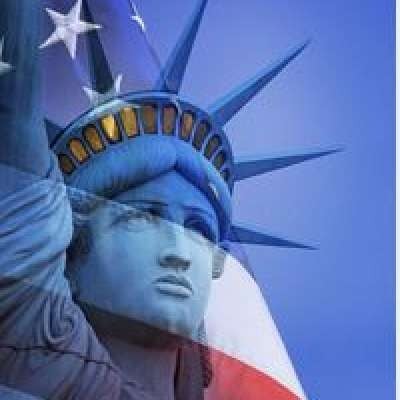 Interesting interviews, looks like it came out yesterday. General Flynn, General McInerney with Mary Fanning on the phone with WVWtv.com. I found a clip referred to by my favorite blogger on Parler - President Elect Joe M (https://parler.com/profile/StormIsUponUs/posts The clip he shared was fuzzy so I looked for a better one and I found the entire video. I was going to clip it out but I thought some may care to listen to it all for some fireplace, Sunday morning listening. The clip that Joe M referred to was by General McInerney 41:42 – 43.34(skip the video forward to hear it). Joe: "BOOM! Check this out! (Swipe for part 2). Listen to Lt General McInerney explain how the "Kraken" is the nickname for the 305th Military Intelligence battalion, and Sidney and President Trump got access through @GENFLYNN! Who knows where the bodies are buried!? Also more on the Frankfurt raid!" (More notes below)
General Flynn has an interesting insider perspective. I recommend him.

They even have affidavits from Democrats! (19:00)

They are trying to control the narrative….this is information warfare, first steps of Chinese doctrine is information control (20:40)

This is an assault on the American Republic. Until the state legislature certifies
the election it's not certified and if there's a legal challenge they can't certify it (25:00)

If we don't get this right, this country is done, for our children, grandchildren. (27:50)

General McInerney, military analyst for 16 years
This kind of technology is being used against the American people. They are trying to seize control of this nation…they have enlisted fox news, the mainstream media (35:34)

36:25 Our forefathers were not aware of cyber warfare…when the had the dates 14th December it wasn't designed to operate in the cyber world. It doesn't matter if we have locked and sealed this decision process by the 14th December. The president should not leave office until it is adequately here.

You can follow WVWtv.com here https://www.worldviewweekend.c....om/tv/video/wvw-tv-e

Vote count distribution in swing states – fraudulent electronic manipulation of the targeted voting machines. The decision to stop vote counting at the same time in all battleground states is highly unusual….they didn't stop counting…votes turned up at 4 am ….all for Biden(37.40)
When the numbers cam in they were different of course but they were at exactly the same percentage….this is a mathematical impossibility and it means an algorithm was used.. designed to stay within the bounds

96,000 absentee votes in GA that were disregarded. PA mailed out 1.8 million votes to their citizens, 2.5 million came back‼! Something is wrong! (40.45)
The Kraken – it's actually not a creature of the deep. Sidney got the term Kraken as the nickname for the 305th Military Intelligence battalion, special operations forces seized a server in Frankfurt Germany. Initial report was that US soldiers were killed in that operation. The server was located in a CIA facility (bad guys?) in Frankfurt, Germany. (41.42)

We are competing with the 14 December date for the electoral college, deep state president had to fight, also had the legislature with Schiff, Pelosi…etc, were involved in the Russian hoax, but we also had the judiciary (45.38)

This is treason we are talking about…some people may just think it's politics
We haven't seen treason of this magnitude ever in our history…. guilty of treason…complicit… you people that have done this you are guilty…we are going to insist that this president not leave office until the American people have had a full disclosure of what's going on. (47.17)

The President has in his oath to the constitution to defend this country against all enemies, foreign and domestic. (49:08)

They're going to point fingers, when so and so told me to do this. So and so told me to do this. But when you have people that are driving up in cars with car loads of ballots and driving them into these battleground states, they're going to talk, they don't want to be involved in treason. I think the President won in such an overwhelming way that they had to do these things (sending in fake ballots). (50.08)

American people must demand that the President stay in office until this is sorted out! (52.18)

I thought it was interesting to know that there are opposing sides even within the intelligence community. News channel told to stop talking about this. Some inside the intelligence arena are trying to shut this truth down. They are guilty of treason. 53:08

Mary Fanning
5.54 There was an attempt not just to steal the elections but to steal America – China and Iran. Through this act of war.

Do you believe this goes all the way back to Pelosi, Schiff, Obama. Biden. Yes. (57.06)

1:01:07
Some CIA heads are coming out in supporting the lie, standing for treason

1:07:27 (to the bad guys -) We coming after you. The American people are going to come after you, you will not seize this country. Biden should step down right now!
Show more