APlayFNStation on JCBWTV
LIVE! Tara Dodrill Of Old School Survival Bootcamp Is BACK w/ Resistance Chicks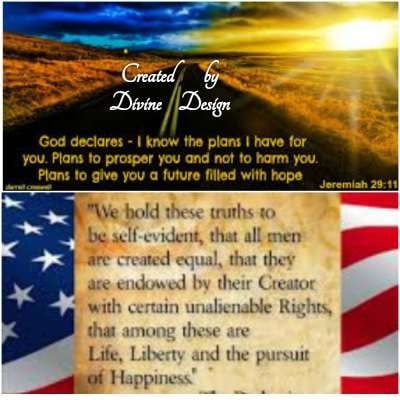 DISCOUNT CODE OSSN23
DISCOUNT CODE OSSN23
Join us with the incredible woman behind the largest prepping/homestead/survivalist meet in the midwest as we talk about #OldSchoolSurvivalBootcamp2023 Tara Dodrill lives on a 56-acre farm in the Appalachian Mountains, where she faces homesteading and farming challenges every single day. Her homesteading skills are unmatched, she raises chickens, goats, horses, and a wide variety of vegetables, not to mention she's an expert in all sorts of homesteading skills such as hide tanning, doll making, tree tapping, and many, many more useful skills.

Old School Survival Boot Camp is a 3-day hands-on self-reliance event that will take place May 12-14, 2023 in the Hocking Hills region of Ohio. This is not a "sit, listen, and take notes" kind of event. You will be an active participant in the classes and receive skill-building hands-on training.

144 hands-on survival, blacksmithing, homesteading, bushcraft, butchering, off-grid living, prepping, herbalism, emergency medical, wilderness survival, homeschooling, foraging, and martial arts classes will be offered by 55+ experts from around the country. Resistance Chicks are teaching 4 classes including Soap Making, Constitutional Money, Kids Constitution, and Small Acreage Homesteading. Read More: https://www.resistancechicks.com/tara-dodrill-old-school-survival-bootcamp/

SAVE on Old School Survival Boot Camp tickets with my presenter discount codes! 140
hands-on or interactive class (over 20 just for the kiddos!) in homesteading, survival, bushcraft,
herbalism, off grid living, foraging, martial arts, emergency medicine, butchering, blacksmithing,
and homeschooling. Coupon code ResistanceChicks is good for $12 off adult 3-day passes. Coupon code
ResistanceChicks2 $4 off any combination of an adult 2-day ticket. www.oldschoolsurvivalbootcamp.com

AMAZING body and CBD products!!!
For Regular products: https://organicbodyessentials.com/?ref=RC
For HEMP/CBD Products: https://obe.organicbodyessentials.com/?ref=RC
Every purchase with promo code "RC" benefits both Resistance Chicks & HisGlory Ministries!
Resistance Chicks
P.O. Box 107
Milford, OH 45150
E-mail: [email protected]
Web Page www.resistancechicks.com
Rumble: https://rumble.com/c/ResistanceChicks
BitChute: https://www.bitchute.com/channel/resistancechicks/
Facebook: https://www.facebook.com/ResistanceChicks
Telegram follow here: https://t.me/ResistanceChicks
Franksocial: https://franksocial.com/u/ResistanceChicks
Truthsocial: https://truthsocial.com/@ResistanceChicks
Clouthub: Resistance Chicks Channel 1620
Resistance Chicks LIVE Fridays On Brighteon.TV 6:00-7:00 PM ET Sundays @5:00 PM ET
Use Promo code: "ResistanceChicks" at TheFoundersBible.com and Windblownmedia.com to save 20%
Shop https://resistancechicks.brighteonstore.com/Resistance-Chicks TODAY and Use PROMO CODE "CHICKS" to save 5%!
Resistance Chicks urge EVERYONE to get pre-covid treatment with all the meds you need BEFORE you get sick! Visit DrSyedHaider.com
Use visit www.MyPillow.com/Resistance and use promo code "RC" to save up to 66%!
Show more
APlayFNStation on JCBWTV