India's Largest Train Derailment; Culling Cows for Climate Change- World News 6/4/23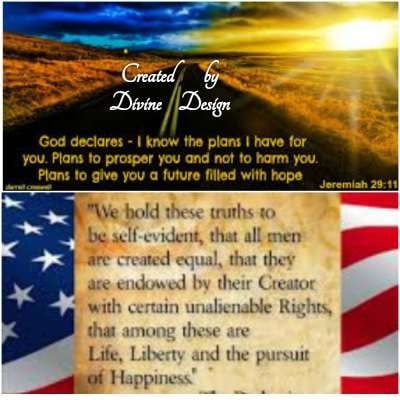 Weekly World News Report- Welcome to our Sunday World News Report where we take you all around the world to see what the globalists are up to and what people around the globe are doing to fight back. Police arrested four people in Hong Kong for "seditious" acts and "disorderly conduct" on Saturday, on the eve of the 34th anniversary of the Tiananmen Square crackdown. Neil Oliver asks the quintessential question when it comes to governments controlling land use and imposing taxes and restrictions in the name of saving the climate, "Who owns the land?". Are cows and animals harmful to the environment? Ireland moves to cull 200,000 head of cattle in a bold effort to meet climate targets. Is it free speech when the government monitors your social media? A new report out of the UK shows the UK Government Conspired with Social Media, and A.I. Firms to Monitor and Censor Lockdown Critics. War provocation? The Pentagon says that on Saturday the American destroyer USS Chung-Hoon and the Canadian frigate HMCS Montreal were conducting passage of the Taiwan Strait in international waters when a Chinese warship approached and maneuvered in "an unsafe maritime interaction". Then, at least 261 people died in India's worst rail collision in over two decades after a passenger train went off the tracks and hit another one in the state of Odisha. Hundreds more are wounded. Join us as we go all around the world with This Week's TOP World News Stories! Read More:https://www.resistancechicks.com/indias-largest-train-derailment/



Bards Fest 2023 5-minute Trailer link and ticket Sales

https://bardsfm.com/bardsfest/

BARDS FEST - CONVENING THE WAR COUNCILS

JUNE 7-10, 2023 - YUBA CITY, CALIFORNIA

Awakening the Warriors and the Shepherds for a time such as this.



***DON'T FORGET!*** Show Mike Lindell his alternative to Paypal is a win! Join Franksocial, visit our profile and click "sponsor" for just $5 a month!



***NEW*** Resistance Chicks are PROUD to partner with ***www.learn.ITMTrading.com/chicks*** a FULL SERVICE precious metals dealer. Call them today 1-866-950-7776 for a free strategy consultation and tell them the Resistance Chicks sent you!



AMAZING body and CBD products!!!

For Regular products: https://organicbodyessentials.com/?ref=RC

For HEMP/CBD Products: https://obe.organicbodyessentials.com/?ref=RC

Every purchase with promo code "RC" benefits both Resistance Chicks & HisGlory Ministries!



Resistance Chicks

P.O. Box 107

Milford, OH 45150

E-mail: [email protected]

Web Page www.resistancechicks.com

Rumble: https://rumble.com/c/ResistanceChicks

BitChute: https://www.bitchute.com/channel/resistancechicks/

Facebook: https://www.facebook.com/ResistanceChicks

Telegram follow here: https://t.me/ResistanceChicks

Franksocial: https://franksocial.com/u/ResistanceChicks

Truthsocial: https://truthsocial.com/@ResistanceChicks

Clouthub: https://clouthub.com/ResistanceChicks

Resistance Chicks LIVE Fridays On Brighteon.TV 6:00-7:00 PM ET Sundays @5:00 PM ET

Use Promo code: "ResistanceChicks" at TheFoundersBible.com to save 20%

Shop https://resistancechicks.brighteonstore.com/Resistance-Chicks TODAY and Use PROMO CODE "CHICKS" to save 5%!

Resistance Chicks urge EVERYONE to get pre-covid treatment with all the meds you need BEFORE you get sick! Visit DrSyedHaider.com

Use visit www.MyPillow.com/Resistance and use promo code "RC" to save up to 66%!
Show more