Idahoan Psalter: Psalm 45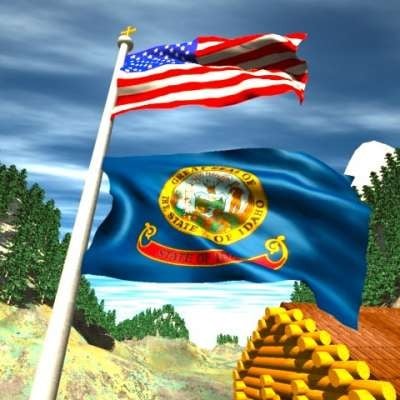 Published on 24 Mar 2021 / In
Music
The Idahoan shares his paraphrase of the 45th Psalm.

Lyrics:

A matter worth deep contemplation,
I now set forth by proclamation:
A Son of Man, yet fairer far,
Than all who born of Adam's lineage are:

His lips with grace immeasurably endowed,
With God's blessing eternally, crowned,
He girds a sword upon His thigh,
And rides with majesty on high!

His word of truth, with great humility,
And righteousness doth bring prosperity,
His arrows sharp soon find their mark,
Impaling foes of the King through the heart.

So shall His rule spread over all the land,
And thou shalt learn wisdom with reverence at His hand.
The throne of God endures eternally on high,
God's righteous rule can no earthly pow'r defy!

He righteousness doth love with greatest zeal,
For wickedness doth only hatred feel,
Therefore doth God anoint His soul,
With gladness like o'erflowing oil!

His garments all exude the kingly fragrance
Of myrrh, aloes, and costly royal incense.
His queen shall stand at His right hand,
In finest gold of every land!

And maidens fair of ev'ry royal lineage there,
His regal cloak and the queen's bridal train shall bear!
Take head therefore, ye daughter of mankind,
That He may in thee a special beauty find!

Forsake all else and worship Him alone,
And He for love shall choose thee for His own.
Aristocrats of every kindred shall,
Thy favor court and with exquisite gifts shall wish thee well!

Thy procession, arrayed in glorious light,
Shall enter in to the King's palace bright,
Where songs of joy shall e'er resound,
And in due time thy children shall be crowned.

So shall thy name ever remembered be,
And thou shalt dwell in love with Him eternally,
All men shall raise a song of praise,
And worship Him on bended knee!
Show more