Idahoan Psalter: Psalm 44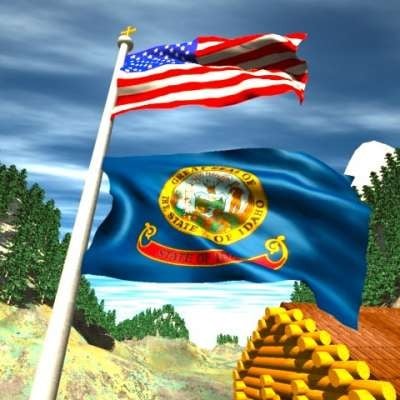 Published on 16 Feb 2021 / In
Music
The Idahoan shares his paraphrase of the 44th psalm.

Lyrics:

We have long been told, since days of old,
Of the mighty acts of God,
How He purged the land with an outstretched hand,
And upon the heathen trod!

For the land where we dwell, our fathers tell,
Was not conquered with their own sword,
But with God's own might, and with heavenly light,
That shone from the face of the Lord!

I shall not therefore, trust in weapons of war,
But in the name of God Most High,
And praises sing to God my King,
Who reigns over earth and sky!

Yea, the fear of God's Name put the heathen to shame,
In glorious days of yore,
And the triumph song rang all the day long,
When God in his arms our nation bore!

Yet it seems today God has cast us away,
And as lambs to the slaughter we're brought.
Lord, what dost Thou gain from thy people's pain?
Hast Thou sold us to slaughter for naught?

Had we from God turned or unto idols burned
The incense of worship and praise,
Then God surely would know and to us would bestow,
The chastisement of our sinful ways.

Yet we're covered with shame though we are not to blame:
In the Lord's covenant we endure,
Every day we are slain for our love of Thy Name,
While are hearts before Thee are yet pure!

But men who blaspheme against God's Holy Name,
Reproach us with their every breath.
For oppression and scorn, all the day we do mourn,
In the dust, 'neath the shadow of death!

Oh Lord Most High, unto Thee do we cry:
From our suffering hide not Thy face,
But for Thy mercy's sake upon us pity take,
And deliver us by Thy glorious grace!
Show more