Idahoan Psalter: Psalm 40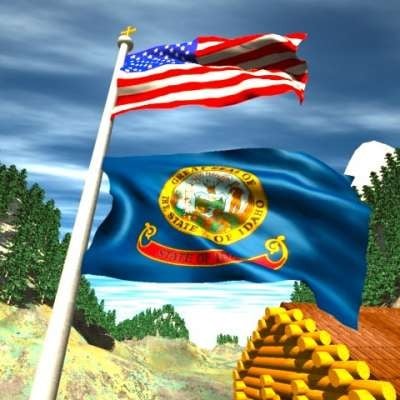 Published on 14 Oct 2020 / In
Music
The Idahoan presents his paraphrase of the 40th Psalm.

Lyrics:

For the Lord my plea to hear I did with patience wait,
And then the Lord inclined His ear,
And delivered me from a terrible fate:
I was making no headway but sinking in mire,
As though trapped in a pit or lost in the fens,
When of the Lord I began to inquire,
For He in mercy to my plea condescends:
He from the mire of sin my soul saved,
And set my feet on the path that is with His truth paved!

And so into song did my lips again wake,
A new anthem of praise unto God for to raise,
That all men may hear and the name of God fear,
For 'tis God who enables me music to make!
Beyond number or limit are Thy works, oh Lord,
Which display Thy power and mercy and love,
And testify to Thy grace which to me doth afford,
Peace and forgiveness from Thy throne above,
Without proffer of burnt sacrifice I could offer.

And lo, I delight, Lord, to do Thy good will,
As Thou has foreordained by Thy sovereign grace:
I neglected not Thy gifts, but my calling did fulfill,
Before mighty assemblies to declare Thy righteousness,
That men of ev'ry nation may know of Thy salvation!

And now, oh Lord, preserve Thou me,
According to Thy great mercy,
For evil taketh hold on me with overwhelming power,
And the weight of my sin doth crush my soul,
In this, my darkest hour!
May it please Thee, Lord, to make me whole,
And hasten to mine aid,
And let them be confounded who for my soul
Their diabolical snares have laid!

Let all who in their shame take pride,
Reap desolation, for their ways a reward,
While all those rejoice with clarion voice,
Who love the salvation of the Lord,
And magnify the Lord on high,
For His grace on them outpoured!

Yay, we are a poor and needy folk,
But the Lord doth bear our plight in mind,
And He shall break away our yolk:
Deliverance in Him alone we find!
To help us, Lord do not delay,
But show Thy power in us today!
Show more