Idahoan Psalter: Psalm 27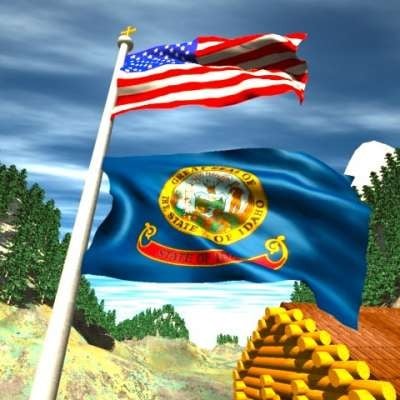 Published on 01 Oct 2019 / In
Music
The Idahoan shares his paraphrase of the 27th Psalm.

Lyrics:

From the Lord Almighty doth my salvation come:
The radiance of His glory dispels all earthly drear.
Empowered by the Spirit sent from His heavenly Kingdom,
No foe upon the earth shall I now fear.

Lo when my foes in wickedness arose my flesh to tear,
Then all their evil plans fell flat and they fled in despair.
Though hordes of villains numberless against me should make war,
My confidence remains, for God is near!

Before the Lord Almighty I make but one request:
That in His presence I may dwell, there in His care to rest,
That all my life His glory I may ever then behold,
And in all things seek His counsel, who my Refuge is of old,
For in the very citadel of His sanctuary,
The Lord in times of trouble has ever safeguarded me!
And now that God has lifted me above mine enemy,
His praises will I sing most joyfully.

Oh Lord in Thy great mercy, condescend to hear me speak:
'T was Thou who called my soul in days of old Thy Face to seek,
And willingly my heart responded to Thy clarion call,
'Thy Face, oh Lord, I would e're seek with all my heart and soul,'
Wherefore let Thou not Thy Face be from Thy servant hid,
Nor in anger cast me from thy blessed brotherhood,
For when of nearest kin I may be utterly disowned,
My cause is taken up by God alone.

Instruct me in Thy ways, oh Lord, and make my pathway plain;
Lead me, that I may not fall prey to those who me distain!
My enemies with ev'ry breath conceive more cruelty;
Let not my soul unto their will ever delivered be!
But in this life the goodness of the Lord shall I yet see,
So wait, my soul, upon the Lord, and of good courage be,
For God in His good time shall strengthen thee!
Show more