Idahoan Psalter: Psalm 22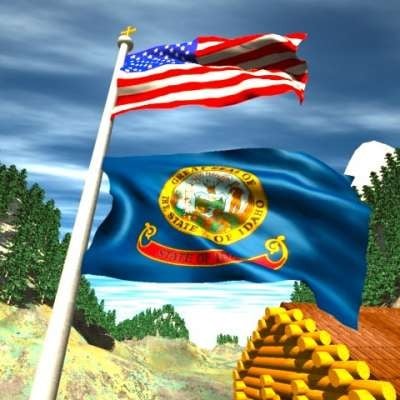 Published on 12 Jun 2019 / In
Music
The Idahoan shares his paraphrase of the 22nd Psalm.

Lyrics:
My God! My God! To thee I cry in agony,
Why has thou forsaken me?
Why is Thy deliverance still so far away,
Though day and night in anquish unto Thee I pray?
But Thou, oh Lord, art holy, inhabiting our praise,
And delivering our fathers in glorious bygone days!
For in Thee our fathers trusted and were never put to shame,
And surely God on high endures from age to age the same!

Yet Who am I that Thou, Oh Lord, should hear my supplication?
I am dispised of my own people who heap on me condemnation!
And scornfully they mock me: in derision they proclaim,
"In God this fellow trusted and professed to bear His name,
Now let God deliver him, if God this man will claim!"
Lord, all my life your mighty hand has ever been my stay;
In You alone my hope was found from my birth unto this day.
Now that I am in great trouble, be not Thou far away,
For there is none to help me in this hour of dismay!

My foes on every side enclose, like raging bulls with horns of steel;
Like lions rending flesh from bone my carcass they do peel!
My life is spilt like water cast upon the thirsty ground,
And within my body every bone sore out of joint is found!
My heart like wax within my chest doth melt and flow away,
And my tongue doth cleave unto my jaw for thirst thereof this day!
Wicked men surround me like a pack of vicious curs;
My hands and feet they have impaled on fearsome iron spurs!
They have stripped me of my vesture and now for it lots they cast,
And all men gawk and stare upon me while my suffering doth last!

But Thou, oh Lord, my strength of old, be not thou far from me:
From the sword of all my foes hasten Thou my soul to free!
Let not the lion or the cur my precious life devour,
For surely Thou has heard my prayer from where you sit enthroned on power!
I will yet live Thy name to praise in the midst of all my kin;
I will exalt Thee publically, with all who Thy name fear within.
Let all the seed of Israel now glorify the Lord,
For the plight of those to sin enslaved He hath not ignored.
Therefore will I now pay my vow that He may be adored!

For then my praise shall be for Thee,
When the meek the Lord shall seek,
And Him exalt throughout eternity!
Men of every kindred, tribe, and tongue, to earth's remotest clime
Shall repent and turn to God in true worship sublime,
For all dominion o'er the earth is securely in God's hand,
And surely He alone is sovreign over every land!
Rich and poor, upright and vile shall all before Him bow,
And then shall God to whom He wills eternal life endow,
And those who serve the Lord shall be accounted as His sons,
And His witnesses shall be while human history runs!
Show more