GLOBALIST POLITICIANS NEED TO STOP PUSHING THEIR COVID SCAMDEMIC PSYOP, ONLY VAXXED COVIDIOT LIBTARDS ARE STILL LISTENING [2021-07-28] (COMEDY VIDEO)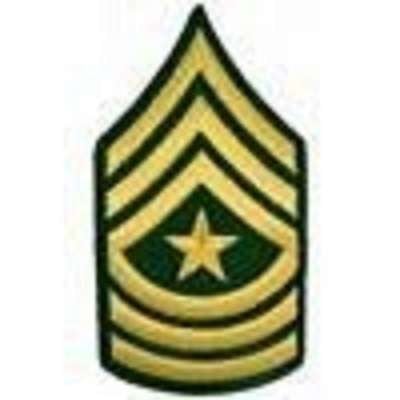 Published on 28 Jul 2021 / In
Comedy
GLOBALIST POLITICIANS NEED TO STOP PUSHING THEIR COVID SCAMDEMIC PSYOP, ONLY VAXXED COVIDIOT LIBTARDS ARE STILL LISTENING [2021-07-28] (COMEDY VIDEO)

If the Covid-19 Pandemic was real, this bitch would have been dead a long time ago. Stop listening to the Globalists, the PLANdemic/SCAMdemic only exists on Mainstream Media News. NOBODY KNOWS ANYONE THAT "ACTUALLY" DIED "FROM" COVID, BUT MANY KNOW PEOPLE THAT HAVE BEEN INJURED OR KILLED BY THE COVID VAXXES. The only people that are sick are the vaxxed, and the only people dying are the vaxxed. If you have an ounce worth of brains you already know this Truth. If you haven't been awake for at least a year or more, what are you waiting for? Start doing your own research.

SERGEANT MAJOR'S TRUTHER INFO
[MeWe] https://mewe.com/join/sergeantmajorstrutherinfo
[Spreely] https://www.spreely.com/page/S....ergeantMajorsTruther
[Gab] https://gab.com/Sergeant_Major
[Bitchute] https://www.bitchute.com/channel/sergeant-major/
[Brighteon] https://www.brighteon.com/channels/sergeantmajor
[UGETube] https://videos.utahgunexchange.....com/@SERGEANT%20MAJ
[OurTube] https://ourtube.co.uk/@SGMs_Truther_Info
[NewTube] https://newtube.app/user/SGMs_TRUTHER_INFO
[BrandNewTube] https://brandnewtube.com/@SergeantMajor
[Odysee] https://odysee.com/$/invite/4d....CmT1hh84DFXxzRvUh2B8
[Lbry] https://lbry.tv/$/invite/@SergeantMajor'sTrutherInfo#21f9aff7cc7c7903e1554b8ca3134badae40e9eb

"The 5 rules to AWAKENING: Rule #1 - Everything you were ever taught is a lie by design; Rule #2 - governments lie 100% of the time, they always have, and they always will; Rule #3 - the Illuminati controlled mainstream media is not reality, but rather is lies, disinformation, half-truths, and fake events carried out by gov/media hired crisis actors (aka role players); Rule #4 - Spirituality and Reincarnation are reality, whereas religions are simply government crowd control measures; and Rule #5 - this plane(t) called earth is a flat, motionless plane, it is not a spinning ball hurling through outer space. Furthermore, the 4 Sources of Disinformation that are ALWAYS FAKE: government, mainstream media news, matrix sciences, and religions."
Show more