Gary McHale UPDATE Will appeal decision against prosecution of Trudeau for Lav-scam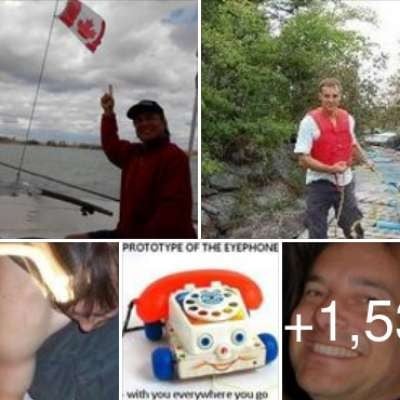 3 year old attempt to bring justice into Canadian courts have so far failed.

source: https://awarriorcalls.com/traversy-pp/
https://www.youtube.com/watch?v=YEVMRDyAUF4

On April 1st, 2020 the masonic-Luciferians running the world governments and police began their "Satan's Sheep Slaughter" or Operation-Covid-19. President Trump (a freemason) spoke from behind a podium where his presidential seal was removed because he was speaking for the NWO takeover by the Luciferians beginning WW3. Clot-shots are the first wave of attacks against the sheep. Next will be the brainchip bio-robots.
https://mega.nz/file/6GwwnZLL#Z1gC2a1AENp5uk8CAB2xJ3JcWkZNr6zAS9dWuYoBwc4

Part 1: https://www.bitchute.com/video/iuSHiPWo4eDy/
Gary McHale Update: https://www.bitchute.com/video/1uzvVD7rLRiZ/
Part 2: https://www.bitchute.com/video/cr7zfcrjS9bx/
Part 3: https://www.bitchute.com/video/ecG27m9SnWyG/

Sneaky Freemasons like Justin are trained and aided in side-stepping answering for their attacks upon people of good-intent.
They have a great big Cult running Canada instead of any government and you are not in it...

My investigations of Amina's FB page and website shows her to be a Luciferian or Luciferian influenced and controlled to direct opposition to the NWO takeover. She has too much Brainchip-hivemind symbolism on her stuff... The secret purpose of all Luciferians is to infiltrate and manipulate and deceive whom-ever they come in contact with... she is not to be trusted by Chris nor Norman.
Show more