FULL SHOW: Wild Week! Trump Indicted, Aliens,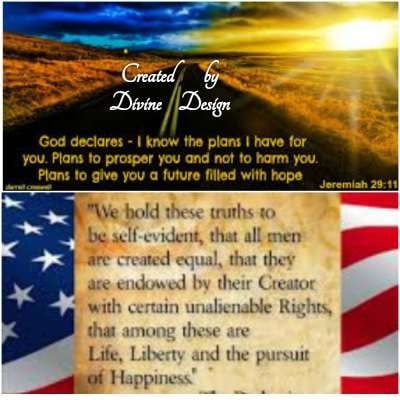 FULL SHOW: Wild Week! Trump Indicted, Aliens, Wildfires || Headline News 6/9/23
Weekly News Report- What a wild week in news headlines! First, a mysterious haze settles over most of the Northeast, turning New York City into an apocalyptic nightmare as Canadian wildfires rage, sending smoke south and east. Tucker Carlson comes out of forced retirement with his first Tucker on Twitter episode where he let us all know we are not alone and aliens are real. On Thursday, Trump "Truths" out a message informing the world he has been indicted by Biden's DOJ...again, on the very same day that House Republicans come out with proof that Joe Biden took a 5 million dollar bribe.... We are living in strange times. Buckle up, we are going for a wild ride this week's Headline News! Read More:
https://www.resistancechicks.com/wild-week-trump-indicted-aliens-fires/
***DON'T FORGET!*** Show Mike Lindell his alternative to Paypal is a win! Join Franksocial, visit our profile and click "sponsor" for just $5 a month! https://franksocial.com/u/ResistanceChicks

***NEW*** Resistance Chicks are PROUD to partner with ***www.learn.ITMTrading.com/chicks*** a FULL SERVICE precious metals dealer. Call them today 1-866-950-7776 for a free strategy consultation and tell them the Resistance Chicks sent you!

AMAZING body and CBD products!!!

For Regular products: https://organicbodyessentials.com/?ref=RC

For HEMP/CBD Products: https://obe.organicbodyessentials.com/?ref=RC

Every purchase with promo code "RC" benefits both Resistance Chicks & HisGlory Ministries!

Resistance Chicks

P.O. Box 107

Milford, OH 45150

E-mail: [email protected]

Web Page www.resistancechicks.com

Rumble: https://rumble.com/c/ResistanceChicks

BitChute: https://www.bitchute.com/channel/resistancechicks/

Facebook: https://www.facebook.com/ResistanceChicks

Telegram follow here: https://t.me/ResistanceChicks

Franksocial: https://franksocial.com/u/ResistanceChicks

Truthsocial: https://truthsocial.com/@ResistanceChicks

Clouthub: https://clouthub.com/ResistanceChicks

Resistance Chicks LIVE Fridays On Brighteon.TV 6:00-7:00 PM ET Sundays @5:00 PM ET

Use Promo code: "ResistanceChicks" at TheFoundersBible.com and Windblownmedia.com to save 20%

Shop https://resistancechicks.brighteonstore.com/Resistance-Chicks TODAY and Use PROMO CODE "CHICKS" to save 5%!

Resistance Chicks urge EVERYONE to get pre-covid treatment with all the meds you need BEFORE you get sick! Visit DrSyedHaider.com

Use visit www.MyPillow.com/Resistance and use promo code "RC" to save up to 66%.
Show more