FULL SHOW: There Go the Tanks! Biden Sends Tanks to Ukraine; Facebook Reinstates Trump 1/27/23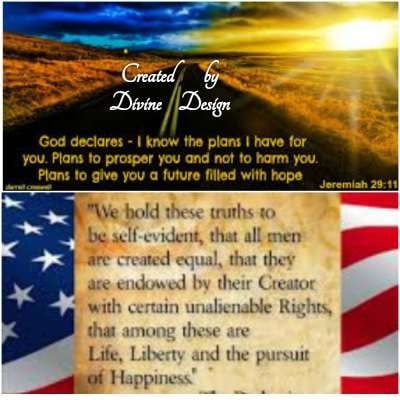 Biden once said that sending tanks to Ukraine would be crazy, now this headline from Breitbart- "400M U.S. Aid Package: Biden Announces 31 Abrams Main Battle Tanks for Ukraine." Trump slams escalation in Ukraine - calls for war to end. Project Veritas has obtained undercoverage video of a Pfizer executive tallking about "selected evolution," doing Frankenstien experiments on the virus to create a jab to go with it. Joe Biden tells families struggling to afford gas to buy a new car, and families struggling to afford food to buy a new refrigerator. A Colorado baker who refused to make a cake celebrating a "gender transition" has lost an appeal arguing that his decision was protected free speech. "This case started the day the Supreme Court decided they were going to hear our case. It was a very busy, very crazy day at the shop," Phillips told Fox News in March. "In the middle of all of this chaos, we got a phone call from an attorney in Denver asking us to create a cake pink on the inside with blue icing on the outside." A little more than a week after the Trump campaign urged Facebook parent Meta to lift the ban on the former president, the social media giant has agreed to reinstate him on both Facebook and Instagram after a two-year ban, according to Nick Clegg, Meta's president of global affairs. Also the Paul Pelosi body footage has been released, it's as crazy as we imagined but still leaving us with questions. Gates invested 55 million in 2019...vax sold 10x profit now worth 550 million! All of that much more ahead in this week's Headline News! Read More: https://www.resistancechicks.com/biden-sends-tanks-to-ukraine-facebook-reinstates-trump/

Sale for my FAVORITE Flannel Sheets and use Promo Code RC
https://www.mypillow.com/clearance-page/mypillow-closeout-sheet-sets?trk_msg=BSNGDPOK96QK90C44HKM8I3KKS&trk_contact=U3CEHGIQHQ8CNR2HO23330RC54&trk_sid=5K96MFCEP4TQRITHIV6M9KUD3O&trk_link=FH84T0T0UN64N14Q754J4HIE40&utm_source=listrak&utm_medium=email&utm_term=Click+Here&utm_campaign=Rollback+Bed+Sheet+Special!
Forget Amazon: Amazing Places to shop! See below Patriot sponsors:
Register to WIN a 3-Day Adult Pass to the Old School Survival BootCamp, Hocking Hills, OH May 12th-14th, 2023! Visit: https://www.resistancechicks.com/old-school-survival-boot-camp-info-giveaway/

AMAZING body and CBD products!!!
For Regular products: https://organicbodyessentials.com/?ref=RC
For HEMP/CBD Products: https://obe.organicbodyessentials.com/?ref=RC
Every purchase with promo code "RC" benefits both Resistance Chicks & HisGlory Ministries!
Resistance Chicks
P.O. Box 107
Milford, OH 45150
E-mail: [email protected]
Web Page www.resistancechicks.com
Rumble: https://rumble.com/c/ResistanceChicks
BitChute: https://www.bitchute.com/channel/resistancechicks/
Facebook: https://www.facebook.com/ResistanceChicks
Telegram follow here: https://t.me/ResistanceChicks
Franksocial: https://franksocial.com/u/ResistanceChicks
Truthsocial: https://truthsocial.com/@ResistanceChicks
Clouthub: Resistance Chicks Channel 1620
Resistance Chicks LIVE Fridays On Brighteon.TV 6:00-7:00 PM ET Sundays @5:00 PM ET
Use Promo code: "ResistanceChicks" at TheFoundersBible.com and Windblownmedia.com to save 20%
Shop https://resistancechicks.brighteonstore.com/Resistance-Chicks TODAY and Use PROMO CODE "CHICKS" to save 5%!
Resistance Chicks urge EVERYONE to get pre-covid treatment with all the meds you need BEFORE you get sick! Visit DrSyedHaider.com
Use visit www.MyPillow.com/Resistance and use promo code "RC" to save up to 66%!
Show more