FULL SHOW: Durham Report Exonerates Trump; Jim Caviezel's New Film Sound of Freedom 5/19/23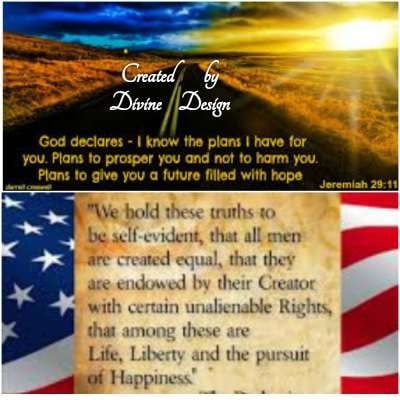 Weekly News Report- We have been eagerly waiting the debut of the film Sound of Freedom based upon Tim Ballard's heroic efforts to rescue children from a life of abuse and trafficking. The Passion of the Christ's, Jim Caviezel, plays the part of Ballard in this eye opening true story film. They want to pack theaters over July 4th to send a message. Then, this week three brave FBI whistleblowers, former Special Agents, Garret O'Boyle, Steve Friend and Staff Operations Specialist, Marcus Allen, all chose to speak in Thursday's hearing led by the Select Subcommittee on the Weaponization of the Federal Government. The whistleblower testimony comes on the heels of the Durham report, which shows egregious criminal politicalized misconduct in our federal agencies, including the FBI and the DOJ. All of that and much more ahead in this week's Headline News! Read More: https://www.resistancechicks.com/durham-report-exonerates-trump/

***DON'T FORGET!*** Show Mike Lindell his alternative to Paypal is a win! Join Franksocial, visit our profile and click "sponsor" for just $5 a month! https://franksocial.com/u/ResistanceChicks

***NEW*** Resistance Chicks are PROUD to partner with ***www.learn.ITMTrading.com/chicks*** a FULL SERVICE precious metals dealer. Call them today 1-866-950-7776 for a free strategy consultation and tell them the Resistance Chicks sent you!
www.learn.ITMTrading.com/chicks

AMAZING body and CBD products!!!
For Regular products: https://organicbodyessentials.com/?ref=RC
For HEMP/CBD Products: https://obe.organicbodyessentials.com/?ref=RC
Every purchase with promo code "RC" benefits both Resistance Chicks & HisGlory Ministries!

Resistance Chicks
P.O. Box 107
Milford, OH 45150
E-mail: [email protected]
Web Page www.resistancechicks.com
Rumble: https://rumble.com/c/ResistanceChicks
BitChute: https://www.bitchute.com/channel/resistancechicks/
Facebook: https://www.facebook.com/ResistanceChicks
Telegram follow here: https://t.me/ResistanceChicks
Franksocial: https://franksocial.com/u/ResistanceChicks
Truthsocial: https://truthsocial.com/@ResistanceChicks
Clouthub: https://clouthub.com/ResistanceChicks
Resistance Chicks LIVE Fridays On Brighteon.TV 6:00-7:00 PM ET Sundays @5:00 PM ET
Use Promo code: "ResistanceChicks" at TheFoundersBible.com and Windblownmedia.com to save 20%
Shop https://resistancechicks.brighteonstore.com/Resistance-Chicks TODAY and Use PROMO CODE "CHICKS" to save 5%!
Resistance Chicks urge EVERYONE to get pre-covid treatment with all the meds you need BEFORE you get sick! Visit DrSyedHaider.com
Use visit www.MyPillow.com/Resistance and use promo code "RC" to save up to 66%!
Show more