Fight because THEY won't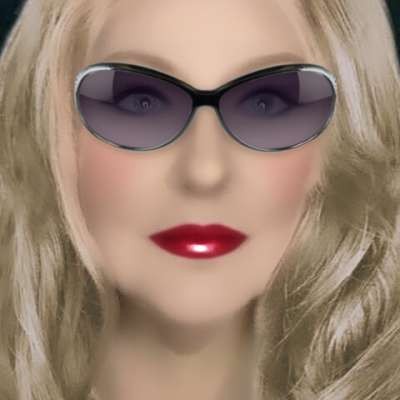 🎙Independent journalist of enlightenment

🤮Link: Save the Children:
https://www.bitchute.com/video/PJi3Qz1ya12c/

🌼 We are entering ascension into the Golden Age of Love & Light

👑 Join me on this quest to save humanity & vanquish treachery

🛸 Extraterrestrial agenda & the global revolution:
https://youtu.be/o7pnd-nXGPs

☀Blondie Broadcast OTHER PLATFORMS☀
UGETube:
https://videos.utahgunexchange.....com/@Blondie%20Broa
Bitchute:
https://www.bitchute.com/video/KJCY6WzaSlIH/
YouTube:
Blondie Broadcast2:
https://www.youtube.com/channe....l/UCkoX96rMSnxqaX4Y8
other account Blondie Broadcasts:
https://www.youtube.com/channe....l/UCD1_Bv7MAZDqC5i6m
Brighteon:
https://www.brighteon.com/channels/chattyq
Rumble:
https://rumble.com/vcv4r1-the-....enormity-of-what-is-
📱 Telegram:
https://t.me/BlondieBroadcast2
🎧 Podcasts: Blondie Broadcast
https://www.buzzsprout.com/1728972
linked to most podcast apps
🍿Link to get in the fight!
Patriot Streetfighter primary channel
https://rumble.com/vf37kx-3.26.....21-scott-mckay-patr

🕶 MJ12 tweet Archives:
https://mega.nz/folder/uGgi1DL....Z#LnaxLnLk_8q2E7N2NY
🔍Original MEGA MEMES:
https://mega.nz/#F!3WJgkI7K!n2m_0Kv8Zu0UROq3lgjtmQ

🐸 Gab, Parler, Twitter
[email protected]
https://wego.social/BlondieBroadcast

"For nothing is secret, that shall not be made manifest; neither anything hid, that shall not be known and come to light." Luke 8:17

🌞 Bible Codes " We have a Rendezvous w/destiny"
Matthew7-24MonteCarlo24-7
https://m.youtube.com/watch?v=xhjxyxjMKfY&t=569s

🎶Great Awakening 🎺 Can You Hear Me:
https://rumble.com/embed/v9cv7b/?pub=f3mrn

🇺🇸 TRUMP "The best is yet to come"2020
American Ingenuity
https://www.bitchute.com/video/Eg17zzhsEGfK/

🌎 Plan To Save the World:
https://rumble.com/vbd957-q-th....e-plan-to-save-the-w

#LoveandLight
#REPUBLIC
#JUSTICE
The Great Awakening
GTMOTribunals
WWG1WGA

🇺🇸 TRUMP THE ESTABLISHMENT
https://youtu.be/G2qIXXafxCQ

📜 Mark Taylor prophecies
https://sordrescue.com
Miracles Happen everyday!

Copyright Disclaimer Under Section 107 of the Copyright Act 1976, allowance is made for "fair use" for purposes such as criticism, comment, news reporting, teaching, scholarship, and research. Fair use is a use permitted by copyright statute that might otherwise be infringing. Non-profit, educational or personal use tips the balance in favor of fair use.
Show more