Emery King's accidental honesty made for historic on-air gaffe September 1983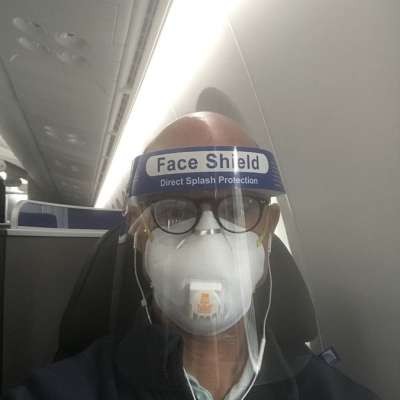 Emery King anchored the news at WDIV-TV (Channel 4) for 19 years. His calm demeanor typified his Midwestern roots, while his engaging coverage of local politics reflected experience gained at the highest levels of his profession.

King grew up in Gary, Indiana. Though he was a talented pianist, he wound up in a communication and speech curriculum at Indiana University in Bloomington and Purdue. While still in school, he began his career as a part-time news and sports broadcaster on WJLB in Hammond, Indiana. Following a two-year stint at Gary radio station WWCA, he broke into news reporting at Chicago's CBS-owned WBBM radio and television stations during the 1970s, before joining the NBC News Washington Bureau in 1980. In the coveted post of White House correspondent, he covered President Ronald Reagan's first term, then took to the road to chronicle Reagan's 1984 re-election campaign.

King left NBC News in 1986 for WDIV-TV in Detroit to be closer to home and family. Once in Detroit, King covered local politics with passion and insight. In addition to his anchor duties, Emery and his wife Jacqueline founded Kingberry Productions which produced a series of documentaries related to Detroit. The programs aired on commercial and public television and drew critical acclaim from across the country. This was followed by profiles of prominent Detroit personalities.

In 2005 his contract was not renewed with WDIV-TV. That same year the Detroit City Council passed a resolution citing Emery King's contributions, declaring that he "helped to bring credibility, strong public service journalism and balance" to Detroit's media community. He was later hired by Mayor Dave Bing as a media consultant in 2011. He is currently vice president of Kingberry Productions.
Show more