Ebert Punished by his Cult for exposing the functions of the secret brainchips - 09-14-11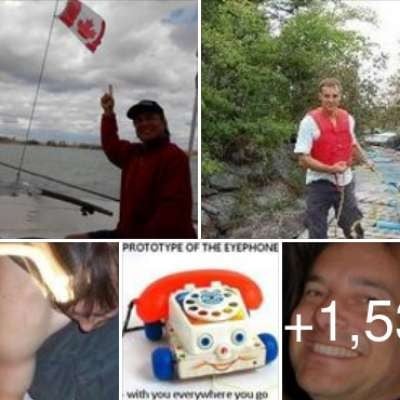 Listen closely to Eberts interview on public TV exposing the functioning of the brainchip that he had in his own head.
https://ugetube.com/watch/brai....nchips-for-kids-roge


I appreciate Ebert because he has helped we unsworns to understand their secret brainchip technology that was in use in US soldiers since the Vietnam War according to Dr. Rauni Kilde. https://ugetube.com/watch/dr-r....auni-kilde-interview

This is now 50+ year old technology that Elon Musk is pretending to be inventing... BS. Musk's wires on the surface of the brain don't contact the neurons for the whole brain... the Nuerolink is a cover-up for the real brainchip technology that Polina exposes here: https://ugetube.com/watch/poli....na-039-s-magnetic-pu

You will notice that what Ebert's above interview with O'Reilly was saying is here the way he is living... "he does not have to speak" he can just use his mind to speak through technology... his computer-brain-interface is linked to his laptop, you see... (Is he typing fast enough to reply to the other Cult interviewer? He is a slow typist I can tell. He obviously writes his books through his brainchip, not his fingers. Become observant my friends... The cult used him as an example to make the other thUgs obey their master's orders. This is the way thUgtopia will rule the Earth if you let them.)


Ebert was speaking out of turn exposing strict secrets that he was not authorized to exposed... just like comedian Jone Rivers spoke out exposing Mike Obama as a transgender... "we all know it" she added with a scoff, wow. That reporter knew if he published the clip she was likely dead. He did it to show how powerful he was within the cult... he took out Jone Rivers with a camera.

Jone Rivers was accidentally operated upon to her throat( a mistake? or punishment.) when it should have been something else... you see, this is what the Medical Mafia does to their own people who break oaths that they are sworn to. Rivers likely awoke without a voice and totally freaked out, so they put her down. Yes, she forgot her masters had thUgs hiding in the shadows. She didn't know that her own brainchip could knock her unconscious for an operation at any time they wanted. She was a loose cannon so the Cult axed her.

Personally, I know the masonic, Eastern-Star, mormon and gangstalking thUgs are out there who have attacked me many, many times with their artificial hate and murderous intent and they cannot kill me because I understand belief and desire will spiritually manifest within my personalized multiverse... The thUgs don't understand the universe as much as they pretend. For 15 years I have survived all accidents and poisonings and the same thing goes for all you unsworns who are of good-will and have good-intent towards the rest of humankind. Keep desiring a more loving world to manifest, to live in and work at creating it non-stop. You will receive it as your soul grows stronger and stronger. The lazy who want others to do their work for them will get what is offered rather than what is wanted.

Murderously-conspiring thUgs, on the other hand... have souls that are decaying away, (very unfortunately for them), but they know how to stop spiritually-shrinking away. They really do, but freewill is very important... They need to muster up some courage and stop their murderous acts by choice or they will just wither towards oblivion.

Isn't All-That-Is so beautiful? What a framework to grow-up in. You get out what you put in; there are no free rides to glory.
Show more