Dump Trump? GOP CIVIL WAR - Last Ditch Divide And Conquer Tactic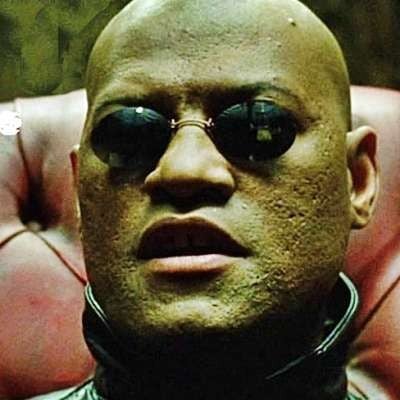 This show was brilliant my man Sancho McNino- I may not always agree with you brother but that speech about knowing who will stick by you as your core friends and what is going on here with the movement is SO RIGHT ON! Kudos I am totally impressed I will stick by your comments in this show NO MATTER WHAT!

Sancho! could be one of the best shows yet. I was even a bit MK ultra myself hoping he would drop the hammer but in hindsight, it would have been a huge anticipated debacle. The shit would have been flying chunks off the fan like a thousand flying chimps flinging their feces.

--------------------------------------------------------------------------------------------------

We are supported by YOU our viewers please send all paypal donations to https://www.paypal.me/NinoChamp77?locale.x=en_US
and Please send all CASH APP donations to $DRigo77
Please send all VENMO to D-rod1977
with a message and we will READ your questions on AIR!

Listen To My Podcast!
https://app.studeo.fm/channels/93


𝗔𝗯𝗼𝘂𝘁 𝗧𝗵𝗶𝘀 𝗩𝗶𝗱𝗲𝗼:
𝗕𝗲 𝘀𝘂𝗿𝗲 𝘁𝗼 𝘀𝘂𝗯𝘀𝗰𝗿𝗶𝗯𝗲 𝗵𝗲𝗿𝗲 𝗼𝗻 𝗬𝗼𝘂𝗧𝘂𝗯𝗲 𝗮𝗻𝗱 𝗳𝗼𝗹𝗹𝗼𝘄 𝗗𝗮𝘃𝗶𝗱 𝗼𝗻 𝗦𝗼𝗰𝗶𝗮𝗹 𝗠𝗲𝗱𝗶𝗮!
Instagram: https://www.instagram.com/davidninorodriguezofficial/
Facebook: https://www.facebook.com/Davidninorodriguezofficial
Twitter: https://twitter.com/ninoboxer

𝗔𝗯𝗼𝘂𝘁 𝗗𝗮𝘃𝗶𝗱 𝗥𝗼𝗱𝗿𝗶𝗴𝘂𝗲𝘇:

Never give up and always show up. That was the early life-lesson heavyweight boxer David "Nino" Rodriguez most attributes the success of his career to. Of his 36 professional bouts, he has an impressive record of 34 KOs with 24 of them being in the first round, a number that relieved Mike Tyson of his legendary first-round record.

Rodriguez was born in El Paso, Texas. He first hit the bags and began learning simple combinations at the early age of 5. At age 14 he had his first amateur fight against a Junior Olympic Champion. He was a bundle of nerves and was beat up badly in the first round; but in the second, knocked his seasoned adversary out cold. It shocked the tournament and garnered headlines. But more than that, Rodriguez had now been given the taste of blood, which only served to further fuel his passion for the brutal but beautiful craft of boxing.

As Rodriguez took on more fights, he quickly drew attention by pummeling his opponents and progressively sparring veteran fighters. After contending at the amateur level for 7 years, David entered into his professional career. He beat out Manuel Alberto Pucheta by a TKO to win the WBA NABA Heavyweight Title. He defeated Owen Beck in El Paso to a sellout crowd and took the WBC Mexican Heavyweight Championship. And he crushed overmatched Byron Polley for the NABU Heavyweight Title.

During training for the first of his 2011 fights, Rodriguez survived a brutal knife attack, the result of which was a near-death experience and a facial scar that runs clear from his ear to his chin. Shortly thereafter, he also suffered an injury to his knee, sidetracking what was intended to be an explosive, career-defining year. The now top-contender, ranked number 10 on the planet and perfectly poised to seize the title of Heavyweight Champion of the World, found himself at a crossroads. To fight or not to fight. It was a difficult decision – the most difficult of his career. The attack had taken its toll on him both physically and mentally. He struggled with the decision for months. But in the end, the natural-born fighter in him won. And so, uncertain of his future and underestimating the trauma he'd sustained, he stepped back into the ring. But in the last 10 seconds of the last round of a bloody fight he was edging out on the score cards, David was knocked out cold. It was his first loss – ever – and cause for an entire reevaluation of his life. The "Pride of the 915" now knew he had to give himself a chance to heal, and so set down his gloves for a hiatus of undetermined length.

Unable to sit idle, and with an ever-growing urge to assist his community, David began telling others about his story through an anti bullying campaign that started organically but has now begun to pick up momentum. He speaks to detention facilities and school districts with a non-profit organization called "Lucid Love" (www.lucidlove.org), openly sharing a story of himself being bullied and in return being a bully to others. He speaks to the rage he carried into the ring and the roots from which it stemmed. He travels the country delivering a powerful and impactful message that is striking a nerve with countless who feel they have no voice. David has a newfound cause – and has taken his fight from the ring to the victims of this ever-increasing issue by raising awareness of bullying in its many current forms in our culture.
Show more