Dr. Nick Begich Jr. - Controlling the Human Mind - the State of Agitation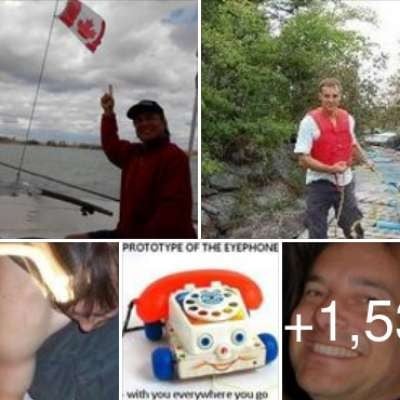 source: https://www.youtube.com/watch?v=PFOptslcwos

I was curious if Dr. Nick was a Luciferian... and this cover photo with just his title and subtitle spells out NWO-Cult minion... he is one of them secret society thUgs participating in mass genocide. He will have a willing brainchip in his head to connect up to the brainchip-hivemind-army of thUgs genociding the sheople. Controlled opposition evidence.

Again, at 5:20 Nick claims his reason for writing "Angels don't play this HAARP" was to propose the effect of electromagnetic fields manipulating the human body... Just what I suspected... in order to judas goat the sheople away from suspecting covertly implanted brainchips. Busted... almost.

1,354 views Feb 2, 2019
Deceptions of the Ages News viewers begin video at 31:11.
Dr. Nick Begich is the eldest son of the late United States Congressman from Alaska, Nick Begich Sr., and political activist Pegge Begich. He is well known in Alaska for his own political activities. He was twice elected President of both the Alaska Federation of Teachers and the Anchorage Council of Education. He has been pursuing independent research in the sciences and politics for most of his adult life.
Nick joined us on Books in Heinessight to talk about his books, from Angels Don't Play This HAARP to Controlling the Human Mind. We find how the advancement of technology and the mind control techniques employed by the government progressed from the early part of the last century to electromagnetic manipulation of the brain's natural frequency. The podcast and books by Dr. Nick Begich will open a lot of eyes, everywhere.
Show more